Virtually a once in a lifetime #SKdancestogether
Posted on 3 November 2021 by Matthew Liebenberg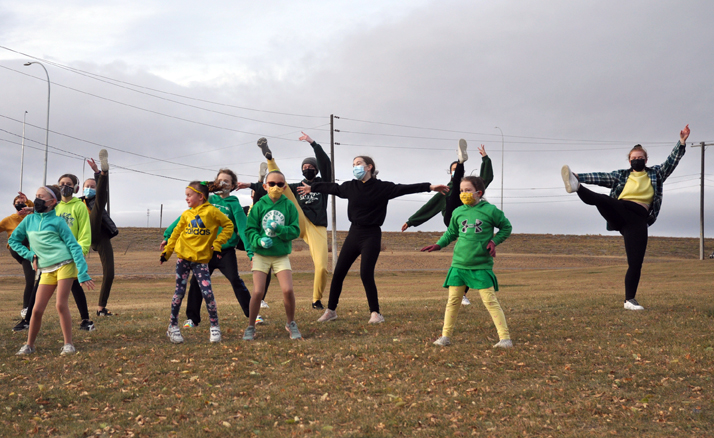 Dancers perform their moves during the outdoor video shoot, Oct. 23.
The Dance Studio of Swift Current participated in a provincial virtual dance event to celebrate dance and to connect dancers across Saskatchewan.
Dancers from approximately 120 dance studios took part in the #SKdancestogether event, which was an idea that grew from a discussion between dance educators in the province. The dance studios came together by performing a piece of choreography highlighting the joy of dance and creating videos of their performances.
These videos were then shared on social media on Oct. 27 through the use of the hashtag #SKdancestogether. The Dance Studio created several videos of dancers in their age groups performing this dance during their classes. The final video by dancers from various ages was created during an outdoor performance, Oct. 23.