Uniting through free training for front line workers in southwest Sask.
Posted on 24 September 2021 by Contributed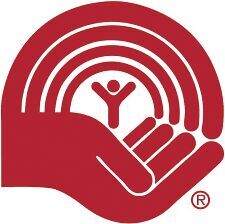 Workers get some help
United Way Regina partners with Caring Hearts, STOPS to Violence, Safe Places Swift Current, RCMP F Division, and Beatrice Wallace/Wolfe — Survivor & Lived Experience Indigenous Advisor to provide free access to top quality Education & Resource training to frontline workers in the family violence sector in south Saskatchewan.
South Saskatchewan — Beginning October 1, 2021 through March 31, 2022, community agencies, volunteer, and RCMP members located in Treaty 2 and Treaty 4 Territories (south Saskatchewan region) will have opportunity to access free and cost effective training on trauma-informed care, abuse prevention, and vicarious trauma and burnout prevention. There will be three different types of training available:
1. Ambiguous Loss & Trauma-Informed Care Training
This training is for frontline workers and those working with victims of interpersonal violence. Frontline workers will have the opportunity to access Caring Hearts training materials and resources related to trauma-informed care. This training will provide support for grieving families of MMIWG, and education on trauma-informed care for those working with victims of interpersonal violence.
2. Hello Hero — A VIP Course for First Responders and Their Back—UP
This training is for RCMP members and First Responders. Hello Hero is a course by Dr. Jody Carrington "Organizations are only as strong as the employees who serve in them and employees are only as strong as the people who hold them. Police, Fire, Military, Corrections, and EMS crews experience some of the most traumatic situations on the "front-line" in their job… This course was created for all the heroes who do this brave work of helping people at their most vulnerable — those who do frontline work (paid or volunteer) and those who hold them." (taken from Hello Hero Course description at (1) Hello Hero | Dr. Jody Carrington (teachable.com)
3. Abuse Prevention – Safe Places Volunteer Training
This training is for community volunteers throughout south Saskatchewan. Volunteer training is a vital step to the prevention and recognition of abuse, bullying, and harassment.
Safe Places is an initiative that requires youth serving volunteers apply to become Youth Certified through submission of satisfactory criminal background checks and completion of online training with Respect Group.
Respect Group training is a recognized certification across Canada and in 2016 officially became a requirement of the Safe Places program in Swift Current.
"We are grateful to have incredible partners involved with this project and the support of the RCMP Family Violence Initiative Fund that made it possible to work together to best support our communities when addressing the complexities around interpersonal violence," says Stacey Schwartz, Community Advancement, United Way Regina. "We have dedicated 50% of our training resources for Indigenous serving agencies and First Nation communities. We will have a limited quantity of resources available and recommend parties interested in this opportunity contact us in the near future."
Workers get some help