Report highlights technology support for Chinook School Division
Posted on 4 February 2021 by Matthew Liebenberg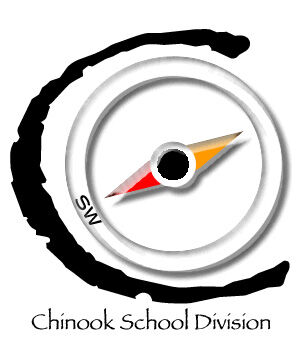 Technology that much more important in pandemic times
Technology services in the Chinook School Division have become even more important during the pandemic to support the learning needs of students.
Manager of Information Systems Rob Geiger provided an update on these services during the presentation of the technology status report at a regular Chinook School Division board meeting, Jan. 11.
The school division purchased more Chromebooks for students last spring and they moved closer to the goal of providing such a device to each student. The current ratio is approximately eight Chromebooks for every 10 students.
"We've been purchasing Chromebooks pretty much every year now for the last three-and-a-half years, and this funding came from some COVID money from the government," he said. "So that was really great. We were able to get those into the hands of students relatively quickly. … As you can imagine, this was a huge benefit during COVID, when we needed to start isolating those devices and not have multiple touch points and wipe them down every single time we use them. So this was really nice to have those devices. They came at a good time."
Bandwidth upgrades were done at 25 schools during 2020, and it included an increase from one to two gigabyte at the school division's data centre. These upgrades ensured the school division is keeping up with the Saskatchewan CommunityNet (CNET) minimum speeds.
"This brings us to what the community minimum is for Saskatchewan, which is getting us close to the minimum for other provinces," he said. "We're still a little bit behind from most provinces, but we're anticipating there will be significant bandwidth upgrades over the next three years as well, because SaskTel signed a new agreement with CommunityNet. They're the ones who provide our bandwidth and the plan is to increase our bandwidth significantly over the next three years as well."
Geiger spoke about different technology improvements made recently by his department. The school division installed a new backup server, because the previous server was already about six years old.
"The industry standard is around that five-year range," he noted. "And what happens is after that time you can't get support on it, you can't get warranty, parts start to break, and so on. … Technically we were able to get warranty, but it would have been half the cost of the device itself. So we chose to move ahead with a replacement."
The school division switched to a different hardware and software provider for the backup server, which will result in a cost saving. The previous service provider's licensing model and cost for data became too expensive, and the change means the school division will break even after four years.
The configuring and installing of new firewalls started last year and this process is about 80 per cent complete. The new firewalls were purchased last summer, because the cost to maintain and support the old firewalls became too high. A total of 31 firewalls were purchased, one for each school division site.
"It's a fairly big job to do that," he said about the firewall upgrades. "We spent probably the better part of three weeks configuring them, working with an expert that we've hired to help us configuring them, because these are pretty mission critical devices, and then we started installing them. … The other reason why we needed to do this was because as we upgraded our bandwidth, the old firewall simply could not handle the bandwidth. They only went to a certain speed, and then they would start failing."
Geiger announced the installation of a new emergency generator for the school division's data centre, which is located at Swift Current Comprehensive High School. The installation is scheduled to be completed in March.
"When this is finally running, we are going to have what should be pretty much well seamless power," he said. "I'm pretty excited about that, because every time we lose power it takes us hours and hours of work. We lose hardware, drives stop working, and it's going to be so much better, especially considering all of the upgrades that's to happen in the Comp in the next couple of years with all of the wiring and so on. Winter storms will not be quite as horrible as they have been for us. So that's fantastic."
Geiger's approach during the past six years was to implement different technology infrastructure upgrades each year, instead of a single large expense. This was easier to budget for and it also reduced the workload on his staff. However, it means there will be a renewal cycle every four to six years.
"We're going to basically have some rolling costs now, where we're going to have to do some upgrades of some key component of our infrastructure every year," he said. "That's just going to be something that's going to happen. Instead of one large chunk, we're going to be able to do it fairly regularly."
School servers are now over six years old and need to be replaced, which will be a significant expense for the school division. The planning for this process has already started. The life expectancy of the current Chromebooks is four to six years, and the recommendation is to start with the replacement of student hardware devices in the 2021-22 school year.
The Chinook School Division continues to be a target of phishing attacks, which has become a common form of cyber attack in recent years. There is some form of phishing attack at least once a week, but sometimes these attacks happen in bundles.
"What we've been really seeing over the last year has been a significant increase in the number of people impersonating principals," he said. "They'll send an e-mail to a bunch of staff in a school, pretending to be a principal, and these guys are pretty persistent in this. Sometimes we'll get hundreds of these in a week, and all they're trying to do is to get someone to reply to them and say what do you need. Most of the time they just want gift cards."
The school division continues to use KnowBe4 to educate staff about phishing attacks. It is a software platform for security awareness training that includes simulated phishing attacks, and it is an effective way to raise staff awareness and readiness against such attacks.
Financial update shows budget on target:
The financial update for the 2020-21 financial year for the period until Nov. 30, 2020 indicated the school division's revenues and expenditures were on track and there were no significant variances. 
School generated funds are down due to the COVID-19 situation, where there were not opportunities for fundraising. It is offset by a similar drop in related expenditures.
Various budget categories show some additional expenditure due to the pandemic. There is extra staff expenditure to accommodate remote learning of students and to help with class sizes at a few schools. There were COVID-19 related costs in plant operation and maintenance, and additional costs to clean school buses, but there were savings on fuel costs.
The Saskatchewan government approved $3.3 million in pandemic funding for the Chinook School Division, but this amount will be reduced equivalent to the $831,000 in savings from the division's 2019/20 financial year.
The school division will therefore be eligible to receive $2.5 million for pandemic expenses such as sanitary items, staffing, and equipment such as air purifiers. Financial Controller Sharie Sloman said the school division has to date received $53,000 of that amount.
"I assume the other money will be coming shortly, but as of yet we haven't received it," she told the meeting.
She indicated the allocation of $2.5 million should be sufficient to assist the school division with COVID-19 related expenses.
"We're covered for what we had estimate that we're going to have for additional expenses," she said. "That was when we determined the staffing needs and our sanitization needs, because we had to budget in December based on what our costs are going to be to come out, and that would cover everything that we basically asked to come through."
Technology that much more important in pandemic times