More than $45 million raised in SLGA retail auctions
Posted on 1 March 2023 by Prairie Post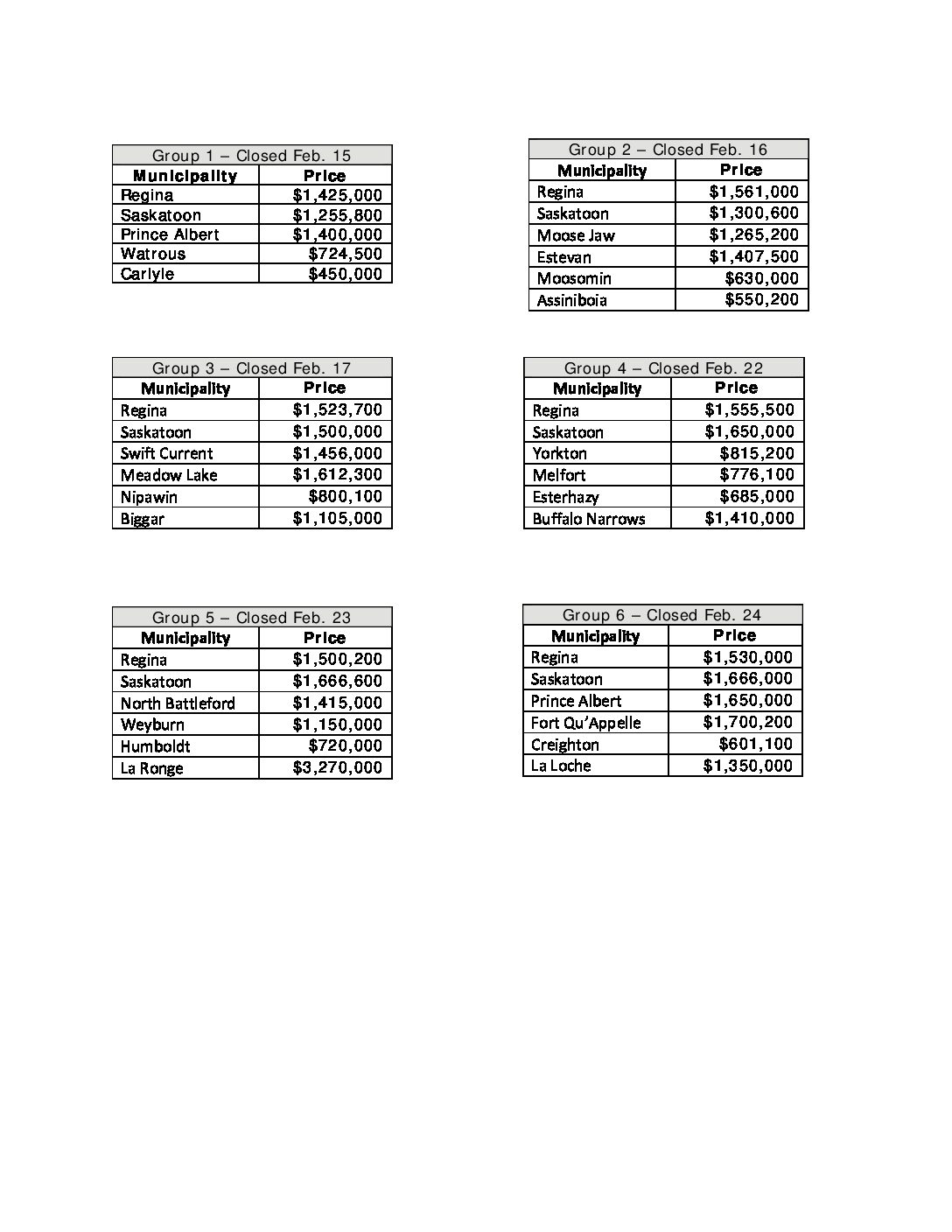 Contributed
The auctions to sell the permits associated with Saskatchewan Liquor and Gaming Authority (SLGA) Retail Inc. stores have concluded, with bids totaling $45,077,800.
"We are pleased to see these auctions come to a successful conclusion," Minister Responsible for SLGA Lori Carr said. "The incredible amount of interest means that we will have additional revenue to put toward the high-quality public services we all enjoy."
Auctions for the 35 permits were conducted online through McDougall Auctions, beginning February 6 with the final auctions closing February 24. Final bids for the permits ranged from $450,000 (Carlyle) to $3,270,000 (La Ronge).
"The Swift Current permit sold for $1,456,000. There were 11 bidders and 195 bids made for the Swift Current permit. Applicant names for liquor permits are not considered public until a permit is issued. (Third party commercial information is considered private). Successful bidders have up to 18 months to obtain their permit and open for business," noted David Morris, Saskatchewan Liquor & Gaming Authority, Communications Branch."
Winning bidders will now begin the application process for the retail store permit. Prospective retailers must meet all SLGA licensing requirements to hold a permit. The timelines for issuance of permits will vary, depending how soon prospective retailers submit and meet all application requirements, secure locations, hire staff and make other preparations to open for business. Successful bidders have 18 months to obtain their permit and open their business. Bid amounts must be fully paid before a permit is issued.
Twenty-seven of SLGA Retail Inc.'s liquor stores have now closed. The final seven will close at the end of business March 11.