Swift Current Municipal RCMP Detachment inundated with calls Dec. 17
Posted on 21 December 2022 by Prairie Post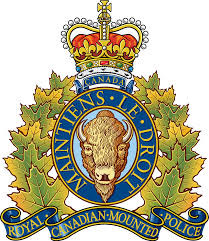 Contributed
The following is a synopsis of calls for service for Dec. 16-18:
DECEMBER-16
4:54 PM – report of a hit and run to the caller's trailer while parked on the 1100 block of North Railway Street E sometime overnight. There are no suspects or witnesses.
8:22 PM – report of the caller being rear ended on the 300 block of North Service Road W by a silver SUV that then drove away. No plate number was able to be obtained by the caller. This matter is still under investigation.
8:57 PM – report of harassing communications. This matter is still under investigation.
10:49 PM – report of a male sleeping in the vestibule of a business on the 100 block of 1st Avenue NE. Officers attended and woke the male up and asked him to leave.
11 :38 PM – while on patrol, officers issued a written warning to the driver of a brown Ford Freestar for operating a motor vehicle without valid registration.
DECEMBER-17
12:02 AM – report of the caller believing she may have seen a man currently wanted for arrest by Moose Jaw Police Service walking on Sidney Street E earlier in the day. Officers were not able to locate the male to confirm his identity.
12:02 AM – request to conduct a wellbeing check on the caller's husband after he left their residence two hours earlier and had not returned. Police made patrols looking for the male. When officers attended the residence to speak with the caller the husband returned saying he had just wanted some time alone. Officers told the male to next time let his wife know so that police are not out looking for him .
1:04 AM – report of an unknown person banging on the caller's door on the 600 block of 3rd Avenue NE and then leaving when she didn't answer. Police attended the caller's residence but were unable to determine who had come to her door
and advised her to make sure she kept her doors locked.
1:32 AM – while on patrol, officers conducted a traffic stop on a black GMC Sierra when it failed to stop at a flashing red light. When the vehicle was approached, police could smell alcohol coming from the cab. Passengers admitted to drinking saying that the driver had not consumed anything however he failed a roadside alcohol screening test and was issued a 60-day driving suspension and a 3 day vehicle impoundment. The driver of the vehicle was also issued a ticket under the Traffic Safety Act for failing to stop at an intersection displaying a red light.
9:34 AM – report of a semi going through an intersection when coming off the #1 Highway, nearly causing a collision. Police were able to locate the semi and speak with the driver who was apologetic, he had slid through the intersection due to icy road conditions. No charges were laid in relation to the incident.
12:49 PM – report of an alarm at a business on the 2700 block of South Service Road E. Officers were able to determine the alarm was false after a property rep for the business advised the alarm had been improperly disarmed by an employee.
2:44 PM – 911 call from a male driving a semi asking if the road he was on was a truck route. Officers contacted the caller and gave him a verbal warning about the proper use of 911.
5:13 PM – report of a lost wallet.
5:39 PM – 911 from a male requesting help at a dwelling unit on the 300 block of 2nd Avenue SE. Police attended the residence and after speaking with the occupants of the home found the male had been assaulted by his girlfriend. The female was arrested and released with a future court date. The female will be charged with one count of assault under the Criminal Code.
7:26 PM – report of the caller's residence being broken into by his in-laws who set up a television in his daughter's bedroom . When the caller attended the family's residence to pick up his child there was a dispute that ended in the caller making a threat and then being pushed by one of them . Officers attended the residence, no one involved wished to have charges pursued by police and the caller left with his child.
9:14 PM – report of a collision on the #1 Highway involving a semi hitting an exit sign and going into the ditch. Officers attended and arrangements were made to have the semi towed the following day.
10:14 PM – 911 call of a white SUV travelling eastbound in the westbound lane of the #1 Highway. Officers made patrols but did not locate the vehicle.
11:00 PM – report of an assault between two female youth earlier in the evening behind a location on the O block of 1st Avenue NE. This matter is still under investigation.
DECEMBER-18
1:20 AM – 911 call of the caller's debit card being stolen by a female known to her from her residence. Officers attended the female's home and she told police she had not taken the card. The caller later found her debit card.
9:41 AM – 911 call from a female reporting a red Chevrolet Cruze in the ditch on Memorial Drive. Officers attended and confirmed no one was injured, they had slid off the road due to icy road conditions. The vehicle was pulled out and able to be driven.
11:27 AM – 911 call from an elderly woman reporting her phones and clocks not working properly. The caller sounded very confused. Officers were able to speak with the woman's son who confirmed she was starting to show signs of dementia and they would go over to her home.
5:14 PM – report lost keys.
5:29 PM – report of an alarm at a business on the 1100 block of Central Avenue N. Officers attended and determined the alarm to be false after ensuring the business was secure.
8:02 PM – report of a child custody dispute. Police spoke with the caller and advised this was not a police matter and they would need to follow up with their lawyer.