Theft of catalytic converters increasing in Swift Current
Posted on 17 February 2022 by Matthew Liebenberg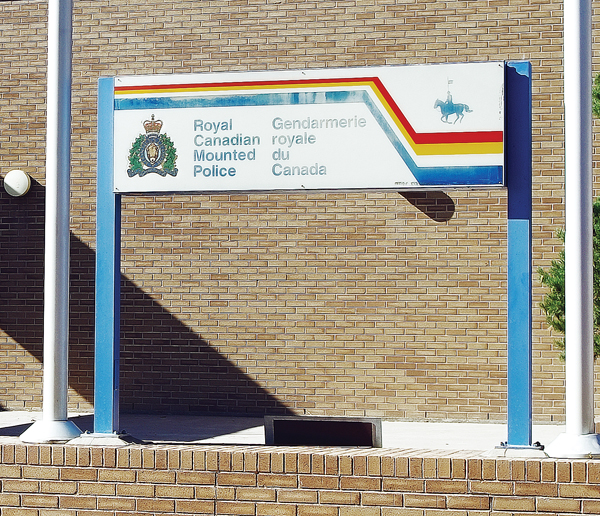 The Swift Current RCMP has noticed an increase in the number of catalytic converter thefts in the city during recent months.
Staff Sgt. Evan Gordon, the commanding officer of the Swift Current municipal RCMP detachment, presented the quarterly community policing report during a regular City council meeting, Feb. 7.
He noted that the number of offences reported in various categories during the period September to December 2021 were fairly similar to previous years and more so when compared to 2019.
"In 2020, due to an increase in COVID restrictions and fewer people out and about, we certainly saw a dip," he said. "I believe 2021 and certainly this last quarter saw us with a little bit of a return to normal."
Some of the notable trends during the September to December 2021 period were increases in theft over $5,000 and theft of vehicles. He noted the theft of catalytic converters contributed to those higher numbers.
There were two such incidents in the city during that reporting period, during which five different catalytic converters were removed from vehicles.
"Each one of these catalytic converter units are thousands of dollars to replace," he said. "So it can be quite pricey."
A catalytic converter is a component of a vehicle's exhaust system. It is an emission control device that helps to reduce air pollution through the conversion of harmful components in an engine's emissions before it is released through the tailpipe.
Valuable precious metals such as platinum, palladium and rhodium are used inside these converters. It therefore attracts the attention of thieves looking for a quick and easy way to make some money.
Gordon noted the theft of catalytic converters in Saskatchewan has increased by about 800 per cent. In Swift Current the theft of catalytic converters increased from one incident resulting in the theft of one unit in 2020 to five incidents in 2021, which resulted in the theft of 14 different units.
"I think a lot of that has to do with there's been increased coverage, increased media awareness, of these thefts," he said. "That in turn has maybe educated a few people to the fact that these items are there on vehicles and maybe a little bit easier to steal than suspected, but also there was an increase in the cost of precious metals. So the metal that's in these catalytic converters is pretty sought after."
He referred to a recent incident in another city in Saskatchewan, where a security video recorded the removal of a catalytic converter from a vehicle in a school parking lot within a matter of 45 seconds.
He provided several suggestions to vehicle owners to make it more difficult to thieves to commit this crime of opportunity. Basic measures can include parking in a well-lit area and parking in such a manner to make it more difficult for a thieve to crawl underneath a vehicle, for example parking up against a building or right up against other vehicles.
Additional options are available to prevent the removal of a catalytic converter from a vehicle. Some aftermarket items can be purchased to secure a converter.
"Straps that are almost impossible to cut through," he explained. "They can be bonded onto the catalytic converter and the pipe to make it so that it's not able to be cut off. Some people will weld them on so that even if the pipe is cut, they're still welded onto the body of the vehicle and those welds are a lot more difficult to grind off or to cut off."
He added that technology can also be used to alert a vehicle owner of an attempt to steal a catalytic convertor.
"You can get very high tech too," he said. "There's motion and tremor sensors that you can install on your vehicle. We recommend not just for this, but to prevent any property crime, CCTV cameras and excellent lighting."
Gordon provided details of incident trends for the full year of 2021 in comparison to the previous year. Persons offences were trending down, with 354 incidents in 2021 compared to 381 in 2020. However, there was an increase in the category for other assaults due to assaults against police officers.
"We did see a bit of an increase in that, and whether those are minor in nature or actual punches being thrown, I'm happy to report there were no police injuries as a result of those, but those were up," he said.
There was a slight increase in property crimes from 618 in 2020 to 625 in 2021. This increase was in large part related to vehicle thefts and the catalytic converter thefts. There were more provincial traffic offences due to enforcement efforts by police, resulting in an increase from 2,317 offences in 2020 to 3,486 offences in 2021.
Criminal code traffic offences were lower. Offences in this category include impaired driving and dangerous operation of a vehicle. There were 98 offences in 2020 compared to 71 in 2021.
"I think that our police presence likely had a part to play in that," he said. "We were a lot more visible on the highways and on the streets this year than we have been in years past and I'd like to think that eventually that got through to some folks that maybe it just wasn't worth the effort."
The RCMP continued to deal with calls related to COVID-19 health measures. There were eight different calls during the final quarter of the year from September to December 2021, which were less than for the same time in 2020.
In one case the police was called after a person refused to cooperate when asked to leave a business for failing to comply with COVID-19 measures. There were three reports of forged vaccination passports, three quarantine checks were done on people who have returned home after travelling outside Canada, and there was one complaint of a business not complying with COVID-19 guidelines.
"I highlight this because the previous year during this time period we had 16," he said. "I bring these numbers to your attention to show that it's not really any worse and I think people have gotten used to the regulations and for the most part is following them compared to the year previous."
Gordon referred to a recent announcement by the provincial government that one of the offices of the new Saskatchewan Trafficking Response Team (STRT) will be located in Swift Current. The other two offices will be located in Lloydminster and Estevan. The announcement also indicated that other municipal STRT resources will be located in Prince Albert, Saskatoon and Regina.
The STRT was established by the Saskatchewan government to target gang-related criminal activities that enter the province through trafficking corridors. This enforcement team will focus on illegal weapons, drugs and human trafficking.
Gordon mentioned that 10 of those officers will be located at Swift Current and he welcomed the location of these additional police resources in the city.
"I bring this up just to mention that the City of Swift Current I think benefits greatly from having extra units like the Trafficking Response Team, much as they do with having the Combined Traffic Services Unit and the Police Dog Services Unit," he said. "I'm glad to see these extra positions coming in. And we have reached out to that unit, to the one officer that's in position right now, and we look forward to a good working relationship with them and tackling some of the issues using some extra manpower and some extra funding from the province. So I'm pretty excited about that coming up."