HJHL season cancelled
Posted on 16 February 2021 by Ryan McCracken, Alberta Newspaper Group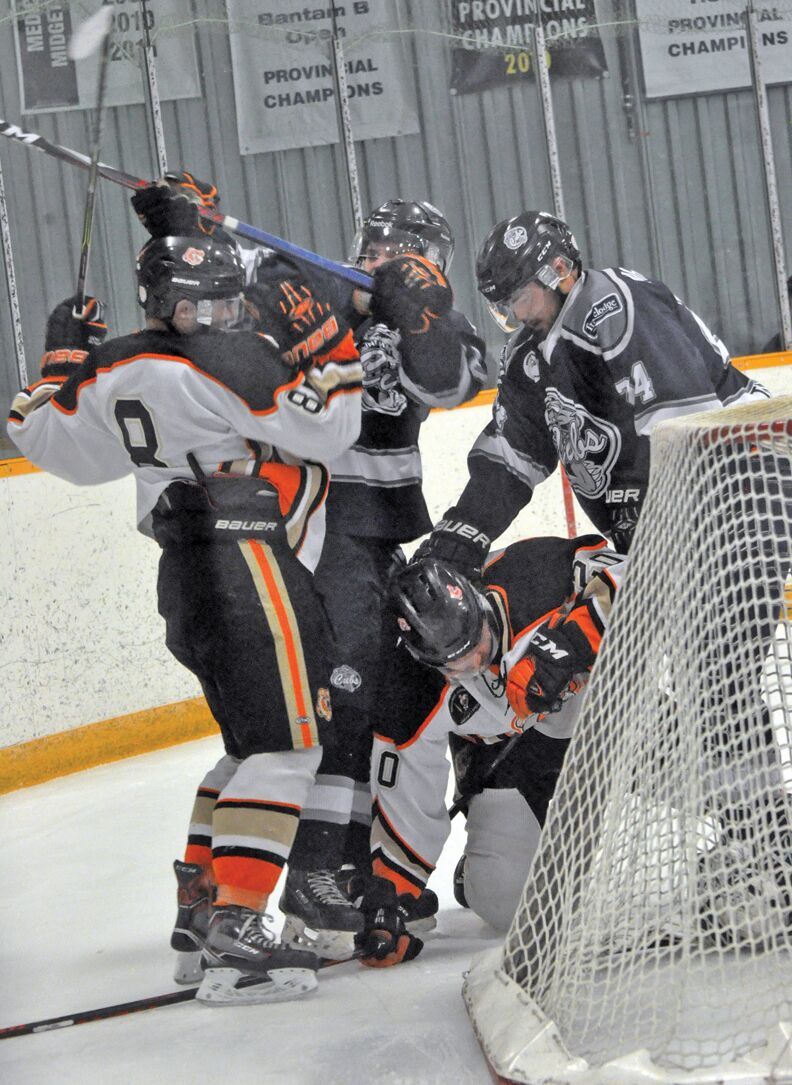 <p>Hostilities between teams like Medicine Hat and Coaldale were officially halted.</p>
The 2020-21 Heritage Junior Hockey League season is no more.
Hockey Alberta announced Wednesday that its senior and junior leagues — excluding the AJHL — have "come to the unanimous decision to conclude all regular league play" for the rest of the campaign. While it means no more regular season action, Cubs president Troy Sandau says there is still hope for exhibition play if guidelines allow for it in the coming months.
"We had a little glimmer of hope that things would speed up and restrictions would lift but that wasn't the case," Sandau said in a phone call with the News. "Ultimately it was decided that we would call the regular season. We're now looking at potentially just exhibition games going by the step-phases. With our timeline, that would put us at mid-to-end of March (Step 3)."
The news comes after a lengthy hiatus for the HJHL and the Cubs — who got in just two games before COVID cases on the rival Coaldale Copperheads cancelled the remainder of their four-game season-opener in early November. The league then hit pause altogether later that month before Wednesday's announcement wiped the season from the slate.
The Cubs had stated in June — under a previous board — that it would be taking a hiatus from the HJHL due to COVID-19 and related financial concerns, though that decision was reversed in August upon the election of a new board. Despite just getting in a pair of games, Sandau — who was elected to his role in August — says it was a worthwhile experience for the organization.
"I absolutely commend our board of directors. All the hard work we went through got the team back to where it should have been. It was disappointing hearing the Cubs weren't going to have a season due to financial (reasons), but new board members brought new ideas and we were able to get the kids what they wanted, and to have them on the ice while navigating COVID and all the restrictions as well," said Sandau.
"Each one of us (on the board) thrive in different roles and combined together I think we did a pretty good job of what we set out to do. We achieved that goal (of playing this season), not as long as we wanted to, but we hope to be together next year to show our hearts are in it and our time is devoted to putting on a high calibre club on and off the ice."
Hostilities between teams like Medicine Hat and Coaldale were officially halted.
File photo