Foremost Agricultural Resource Mode helps grow idea
Posted on 30 September 2021 by Anna Smith, Local Journalism Initiative Reporter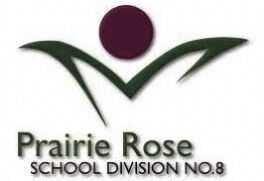 Foremost School is set to look much greener as they move into their first full year with the Foremost School Agricultural Resource Model, or F.A.R.M. programming.
The idea began shortly after last Christmas, said Principal Cory Steeves, and started coming to fruition when they were fortunate enough to receive a Prairie Possibilities grant from the Prairie Rose School Division.
"We've always had some garden boxes at the school," said Steeves. "So we decided we wanted to continue on with that. Our garden boxes, we made those into a salsa garden. And then we were fortunate enough for a community member to allow us to use an empty lot, just adjacent to the school, and that's where we started our garden. Last year was more of a chance to get a feel for things. The students were all involved. Students from kindergarten to grade 12 were involved in the planting. Last spring, we had a junior high class, put together our irrigation system. So they built that for us, which is working great."
Agriculture is a big part of the Foremost community, said Steeves, and this is just another way to introduce their students to hands-on agricultural work, as well as concepts behind good marketing, commerce, and public relations.
"Yes, it's a garden, yes, as a salsa garden, but there's also a lot of marketing, a lot of discussion of commerce, partnering with communities, community members, that type of thing," said Steeves. "Because we haven't done this yet. But we are in the process of students having already started doing some canning, pickled carrots, and jam. There's a plan to start bottling some of the salsa this week. The hope is that those items can be marketed, and that brings in like the commerce or the economic aspect of it as well. So we hope that it becomes more than, you know, not just the garden, there's all these other aspects that students can get in terms of managing the garden as well."
Steeves said there is hope of hosting a small farmer's market as well, but how this aspect of the programming will look is still being determined, as they have to consider current limitations imposed by COVID-19. The hope is to invite community members to rent tables to promote connection to the community and marketing, as well as getting classes such as the foods class hosting a barbeque at the event.
While students can and will be earning credits contributing to the farm, however it is not tied to any specific class for most grade levels, as their hope is to have all of the school participating in some fashion to the program.
"We wanted something that would encompass the entire school," said Steeves. "From K to Six, the possibilities are endless in terms of how that can connect to the science curriculum. Teachers have already been doing that so last year with planting our elementary classes we're out there bringing the science curriculum to life this year, classes have already been involved in the harvest talking about the garden. It connects really well to the K to six science curriculum. In junior high it's connected well to our options classes. It was a junior high class that put together the irrigation system last year. What we did at the high school level for credits as we introduced we started an agricultural class in senior highThis is the first year that senior high students are now able to earn credits, whether it be through gardening and greenhouse plant propagation. They're earning credits this semester working in the garden. Our shop group we had some students build the sign. They built the sign and then some students designed the logo for us as the Foremost Agricultural Resource Model on it. So we really want our long term goal is that every aspect of the firm I guess as we call it is student run."
Focus on horticultural in Foremost