Understanding and recruiting GIG workers workshop part of a bigger series
Posted on 3 February 2021 by Ryan Dahlman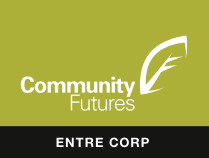 Community Futures helping with business education
With Covid-19 causing major disruptions for everyone and everything, many have had to find innovative ways in order to continue on. 
Community Futures Entre-Corp in Medicine Hat has definitely been one entity which is trying to help small and mid-size businesses in numerous ways. Besides navigating financial help, Community Futures continues to try and educate and one such way is explaining to people what Gig workers are in the sixth instalment of their free Employer Workshop Series. 
Ada Tai, MBA, CPHR, SHRM-SCP, will lead a virtual seminar Feb. 25 discussing the gig worker and the new role. It will address questions such as what are Gig workers and how do they pertain to the economy? What is the difference between them and traditional workers, how can their use be optimized and how do you recruit them?
Michael Harrington, the Community Futures' coordinator of Business Retention Expansion Workforce Development, is pleased with how the series is going overall as a package. While admitting he is not an expert on gig employees, after consultation he knew this was a topic which needed addressing. 
"Community Futures went out and they got some federal money and they went after some labour workforce development money and they brought me in in what I am I am obligated to do on that component of the contract is obligated eight human resources workshops, I call them employer workshops, but they have to be H.R.-related," explained Harrington. "I went around the community I put together an advisory committee of human resource professional to help me pick topics like Gig workers and the Gig economy, or psychological safety in the workforce, managing remote employees and things like that. Sometimes I have a brain wave and I come up with an idea and the advisory committee says yeah that's awesome or they say "hey, there's new employment standards standards and we need to deal with it so what we do is that I hire a consultant and put on these workshops. The purpose is to build capacity in these small and medium sized businesses so those businesses who can't afford a. CPHR (Certified Human Resources Professional) on staff or to hire a consultant for $1000 or whatever it is just to bring them into saying 'am I up to speed on employment standards?' How do I properly arrange an Occupation Health and Safety Hazard Assessment or what is a Gig worker, do I need them and how do I find them?"
Tai is a dedicated and innovative HR professional. Through her consulting firm, Ada provides effective and pragmatic HR services and corporate training. She strategically integrates effective HR processes, programs and practices into clients' daily operations, and she provides customized training sessions that align with clients' business objectives. Ada also provides personal job search and career coaching.
As part of the workshop series, they have done four already with more concluding the month of January. The previous four included Covid-related seminars which Harrington said were extremely well timed. He says one regarding Covid-19 and mental health was well ahead of the curve.
"In fact it was so ahead of the curve that people hadn't been burning or breaking down yet and that how to do a hazard assessment in your business. That was really timely because the small business have never in their lives done hazard assessments. It is not a critical point of doing business," stated Harrington. "The workshop series is going really well. It is a little bit different for us because we normally be doing these in person and so I am constricted by government regulations and government expectations of how I spend this money so I'm kinda trying to pound around paying into this world because they really want to see people here in seats, being served lunch, networking. We can't do that (because of pandemic). All we can do is a workshop. So what I have done is extended the workshop to 90 minutes and then I required the facilitators to create break out rooms and cases studies and make it as interactive as they possibly can and that ha been very well received. 
"In addition to that, we can record them. We can't record the breakout rooms, but we can record the content delivery by the facilitator  on zoom and put into playlists online… we have done probably close to 300 online views of all the various workshops.it is good because a lot of small business surprisingly don't know about community futures and don't know we are here to help with government money. We want to build up that stakeholder group."
Community Future Entre Corp is a small business incubator. Harrington adds they are funded by the federal government and at certain times by the for certain projects by the provincial government. We take those government dollars and we spin them into training , mentorship, funding programs and we incubate small business. 
For more: https://www.eventbrite.ca/e/employer-workshop-6-understanding-and-recruiting-gig-workers-tickets-119301719655?aff=e. Additionally, Tai is a well-respected Instructor at the University of Alberta and MacEwan University for both virtual and in-person classes.
Community Futures helping with business education