Brooks RCMP charge male after assault, arrest him near Rolling Hills
Posted on 12 April 2023 by Prairie Post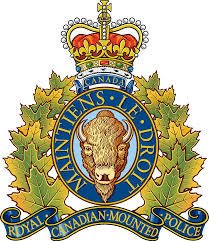 In the early morning hours of April 5, Brooks RCMP were dispatched to an intersection north of Rolling Hills, Alta., for a report of a physical assault that had occurred.
Brooks RCMP were able to track the male suspect to a residence south of Rolling Hills. Upon seeing the police, the suspect ran into the house and refused to exit the residence. The Southern Alberta District Emergency Response Team (ERT) was deployed and the male suspect was located hiding in the attic.
"With quick thinking by the responding officers, we were able to resolve this matter without anyone being injured," according to Corporal Joe Schmidt, Operations NCO of the Brooks RCMP Detachment.
Tryggvi Williamson (30), a resident of Rolling Hills, has been charged with 7 offences, including:
• Assault with a Weapon
• Possession of a weapon for a Dangerous Purpose
• Uttering threats
Tryggvi Williamson was held for a Judicial Interim Release Hearing and has been remanded to Alberta Court of Justice in Brooks on April 12, 2023. As this matter is now before the courts, no further information will be released.