Be wary of spring driving conditions in Lethbridge County
Posted on 3 April 2023 by Ryan Dahlman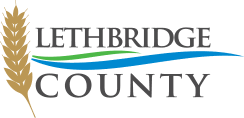 The arrival of spring means increased farm traffic as producers begin working in fields in preparation for the upcoming growing season. This increase in heavy truck traffic paired with warmer temperatures and precipitation can lead to mud and debris being tracked onto County roads and highways.
Motorists are advised to be aware of the possibility of tracked debris on roads, as it can cause an uneven driving surface. Adhere to posted speed limits and drive with caution in areas with increased farming activity.
Haulers are asked to reduce mud tracking when possible and can apply for a tracking permit by calling 403-732-5333 if they anticipate that large amounts of mud will be transferred onto public roads.