Consort RCMP charge suspect after serious threats and acts of violence with knife and ax towards RCMP members
Posted on 27 October 2022 by Prairie Post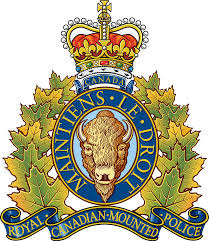 On Oct. 25, 2022 at 7:40 p.m., a male attended the Consort RCMP detachment after he had an interaction with police earlier that same day. The male rammed a parked police vehicle with his personal vehicle and then took a hatchet and broke windows trying to enter the detachment, advising that he wanted the police to shoot him. The male also advised that he had a handgun in his pocket.
Consort, Coronation, Hanna, Provost and Oyen RCMP, along with Lethbridge/Calgary/Red Deer Dog Service, Eastern Alberta Crime Reduction Unit, and Calgary RCMP Emergency Response Team, were deployed, along with Helicopter Air Watch for Community Safety HAWCS (Calgary Police Service).
The male returned to his vehicle and left the Consort RCMP detachment and a traffic stop was initiated. The male stopped his vehicle and exited it with an axe and knife telling the Consort/Coronation RCMP members that they will need to do something as he walked towards them with the weapons in his hands. A Conducted Energy Weapon was deployed and the male dropped the weapons and went to the ground. The male then attempted to grab the axe again but members were able to safely take him into police custody.
During this incident, the threats were made towards police, and not the public.
As a result of the investigation, Consort RCMP have charged Charles Alexander Lair (37), a resident of Consort, with the following:
· Mischief Over $5000 (2 counts)
· Resist Obstruct a Peace Officer
· Assault with a Weapon
· Possession of a weapon for a Dangerous Purpose
· Uttering Threats
Lair was released on cash bail with conditions and will be appearing in Coronation Provincial Court on Dec. 9, 2022 at 11:00 a.m.