Brooks Newell Region awarded the 2023 Alberta55 plus Summer Games 
Posted on 13 July 2022 by Prairie Post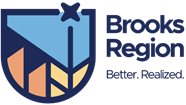 Contributed
The Brooks Newell Region is excited to announce that their bid to host the 2023 Alberta55 plus Summer Games was a success! The games are scheduled to take place over a 4-day period from August 17th to the 20th, 2023. The various events will be held at venues across the region and will help showcase the recreational and natural assets that the area has to offer.
The bid effort highlighted the variety of facilities and the community's experience in holding similar large events. Dave Finn, President of Alberta55 plus said, "Simply put, it was a unanimous decision to accept and welcome the Brooks Newell Region as host for our next summer games."
The Brooks Newell Region's success at hosting events such as the National Junior A Hockey Championship, the Southern Alberta Summer Games and the Cactus Pheasant Classic, have been driven by a strong commitment from organizing committees, municipal partners, and volunteers. Lisa Tiffin, Manager, Community Development pointed out the opportunities for people and organizations to get involved. "Planning has already started, and we will be letting everyone know how they can get involved either as a participant, volunteer or a sponsor."
The Games will attract competitors from the 8 different zones across Alberta. Each zone requires competitors to qualify to represent their respective regions. Close to 1000 participants will take part in several different sports and activities, including track and field, bocce, photography, tennis, and cribbage to name a few.
Apart from the chance for the community to be involved in an amazing event and to showcase their healthy lifestyle, the economic benefits for the Region will be significant. Sports Tourism has been identified as one of the single largest contributors to the hospitality industry. Hotels, campgrounds, restaurants, and retailers can expect to see a significant boost to their business and the organizing committee and the Brooks Newell Region will be working with them to make the community "Games ready!"
For more information on the Alberta55 plus Games and a complete list of sports and activities, visit http://www.alberta55plus/games 
Follow the Brooks Newell Region on social media to get updates on the games.