Cypress County declares state of agriculture disaster
Posted on 22 June 2022 by adminis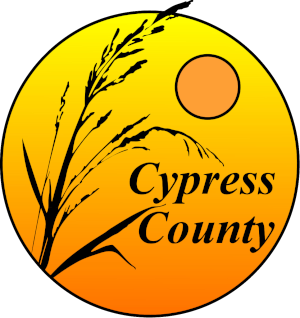 While some rain has fallen over Dunmore, Cypress County aims to support the producers in their community before the summer takes its toll.
At the June 7th County Council meeting, Cypress moved to declare a state of agricultural disaster for the county due to the continued drought conditions being experienced.
This pattern is a continuation of previous year's concerns, said Ward 2 Councillor Blaine Brost.
"We've been watching this weather pattern, you know, continue on for the last five to six years now. And …as the report is showing, we've been very, very dry this spring," said Brost. "We have received some moisture here in the last couple of days, but this has been on our radar all spring. We're trying to align ourselves with our partners, the rest of the counties in the South. This drought, like I said, has been going on for five to six years. So, there's a lot of concerning factors that go along with it. We're maybe not out of this woodwork yet."
Part of this decision was a desire to make the situation clear to the government before the worst is already here, said Brost, in hopes of maybe preventing some of the harm done to producers by the lack of moisture.
"We're trying to make the government aware that this is serious down here in the south, there's many other issues as far as the feed and the grass that still has not grown, and not all of our county received enough moisture to stop the drought," said Brost. "We didn't want to wait like we did last year, when we ended up maybe waiting too long to call the disaster. This could be the last rain, and in July, we could be no further ahead. So we wanted to make sure that we were proactive in our approach."
"I hope maybe it takes a little relief that we're out there looking after their interests and hoping we can have some conversation with the government to help them as they make their plans as they go forward for the rest of the year," said Brost.