Cypress County announces trio of events to keep spirit of Southern Alberta Summer Games alive
Posted on 12 May 2022 by Ryan Dahlman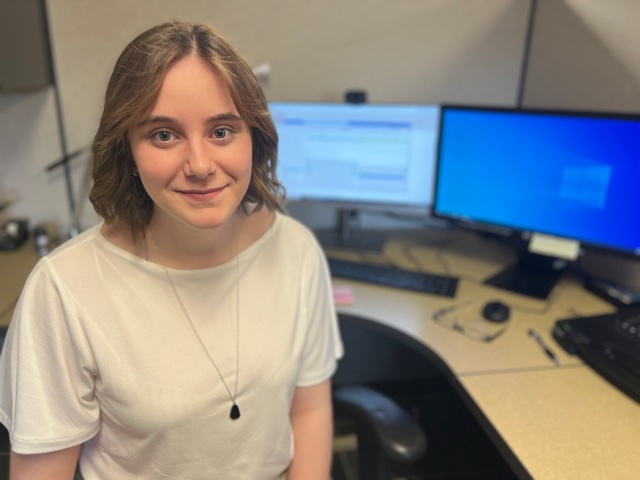 Mackenzie Walker
In lieu of the Southern Alberta Summer Games this year, Cypress County is holding three special events in 2022.
An art and photography competition focused on Indigenous culture, a horseshoe tournament, and a track meet will all take place this summer, with participants invited from across the region.
Cypress summer games coordinator Mackenzie Walker is excited to get going.
"I can't wait to see participants register," said Walker, whose background in swimming helped lead her to the position. "I hope for a great turnout for each of the three events."
The first event is With Great Spirit, an artwork and photography competition where entrants can submit up to three works for display. A public viewing will take place July 9 at the county office in Dunmore.
On July 16 at the Welcome Centre in Walsh, a horseshoe tournament will take place. And on July 23 at Eagle Butte High School, there will be a track meet with running and walking events.
It's not a traditional summer games situation, as the Southern Alberta Recreation Association decided to cancel the planned games in Raymond. There has not been a Southern Alberta Summer Games since 2019 due to the pandemic. Instead, communities are holding their own events. A full list of events is available at http://www.southernalbertasummergames.ca.
Anyone interested in registering for Cypress County's events can visit http://www.cypress.ab.ca/p/recreation. Each participant will receive a T-shirt.