Coaldale RCMP officer involved shooting in Picture Butte
Posted on 25 February 2022 by Prairie Post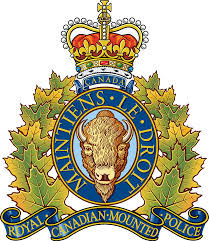 Contributed
On Feb. 24, at approximately 5 p.m., Coaldale RCMP attended a residence on 528 Highway Ave. in order to effect an arrest warrant. Upon arrival, police were confronted by an individual holding a weapon. A confrontation occurred during which the officer discharged their service weapon. The suspect then retreated into the residence,
Officers contained the area and dispatched the RCMP Emergency Response Team. Several hours later, the suspect exited the residence and surrendered to police without further incident. It was determined that the suspect had sustained injuries. Emergency Medical Services attended and the male was taken to hospital with non life threatening injuries. No RCMP officers sustained any injuries.
Coaldale RCMP have contained the area, and the Alberta Serious Incident Response Team (ASIRT) is attending the scene to initiate an investigation into the circumstances of the officer involved shooting.
The Alberta RCMP believes in processes that seek the facts and it's important that processes taken to assess the actions of all those involved, including the police, are fair, transparent, and defendable. This is why, as soon as we became aware of this incident, we immediately notified the Director of Law Enforcement and initiated our internal review process. The Alberta Serious Incident Response Team (ASIRT) has been directed to investigate the circumstances surrounding the actions of the police during this investigation.
Independent of ASIRT's investigation, the Alberta RCMP's internal review process has been implemented to gather a full account of what took place during this incident. RCMP training, policy, police response, and the duty status of the members involved will be subject to review. The Alberta RCMP is, of course, fully cooperating with ASIRT and will not be commenting further on this incident. All media inquiries about this incident should now be directed to ASIRT at 780-641-9099.