Saskatchewan Crime Watch Advisory for stolen farm equipment
Posted on 13 July 2022 by Prairie Post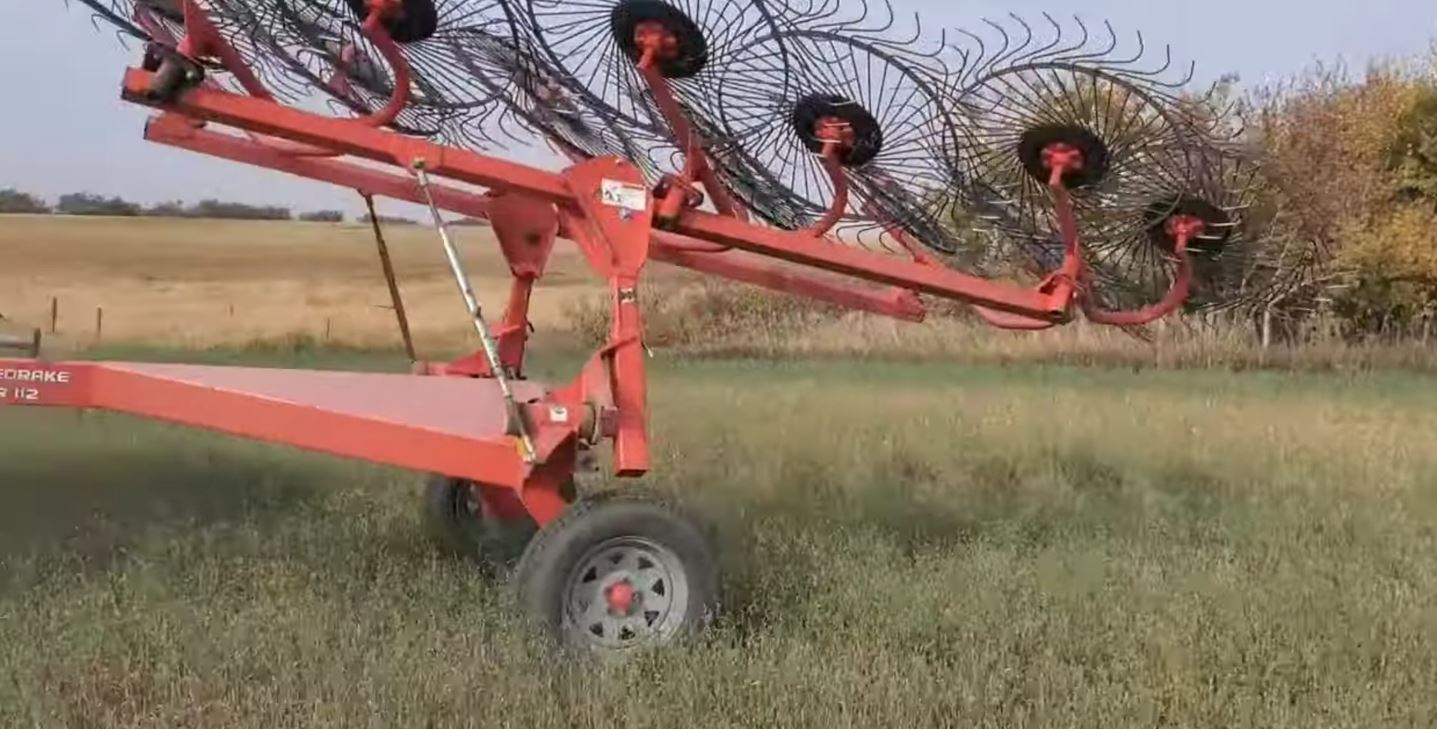 This is a message from the RCMP Saskatchewan Crime Watch Advisory Network and Indian Head RCMP about stolen farm equipment.
The Indian Head RCMP are investigating the theft of a piece of farm equipment that was stolen from the rural area near Indian Head. Sometime between 9:30 pm and 8:30 am on July 9, a Kuhn power rake was stolen from a rural area southwest of Indian Head. The power rake is orange, its value is high and is used to move cut hay so that it dries properly. If located, the owner of the equipment will be able to identify it as their own. Photos of the rake are included if you receive this by email. If anybody has seen this piece of farm equipment or has information on its whereabouts, please call the Indian Head RCMP at (306) 695-5200.
If you have information related to this advisory please call 310-RCMP for immediate response, or you can call Crime Stoppers at 1-800-222-TIPS (8477).
To modify your profile or to sign up please go to www.saskcrimewatch.ca