Cypress County say no reports of disrespectful hunters
Posted on 24 November 2021 by adminis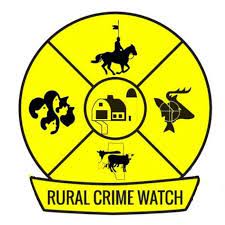 Local Journalism Initiative Reporter
With the unseasonably dry autumn, landowners in Southeastern Alberta have expressed concern about the potential for prairie fires as a result of hunters entering their property, said Gerry Lentz, chairman of the Southeastern Alberta Rural Crime Watch.
"The majority of the hunting takes place during the first few days of hunting season," said Lentz. "And if the hunters don't get to fill their tags, they usually give up after a few days, and they realize that that just isn't the game out there that they're looking for, or they're just not able to find it. But with this fall being so dry, a lot of landowners have had concerns with hunters entering their property because of the risk of prairie fire. And I'm not sure if that's been an issue or not."
"I, myself, don't think there have been as many hunters in the area where I live this year as there are in other years," said Lentz. There have yet to be any reports of fires started by hunters, but with dry stubble left on cropland, there is a very real risk.
"I haven't really heard of any fires that were started by hunters, but the potential is always there," said Lentz. "In the farming community, we have a couple of concerns. If it's really dry, the fire hazard and that's because most farmers always have a good amount of stubbled standing in their fields. And all it takes is a vehicle hot catalytic converter to come in contact with that stubble and it can start a fire."
There haven't been any reports of poor hunter behavior this fall, said Lentz, through the crime watch.
"What I'd like to say about hunting, I find that about 99% of our hunters take their sport very seriously. They do their scouting, they get permission from landowners in advance of doing the actual hunt and they follow the rules," Said Lentz. "But there's always that 1% out there that can even be called hunters. Some of them use hunting season as a pretext to go in and shoot something. Those are the one that will target property and road signs, and not just animals and birds."