Alta. Beekeepers Commission say 2021 was challenging
Posted on 16 September 2021 by Anna Smith, Local Journalism Initiative Reporter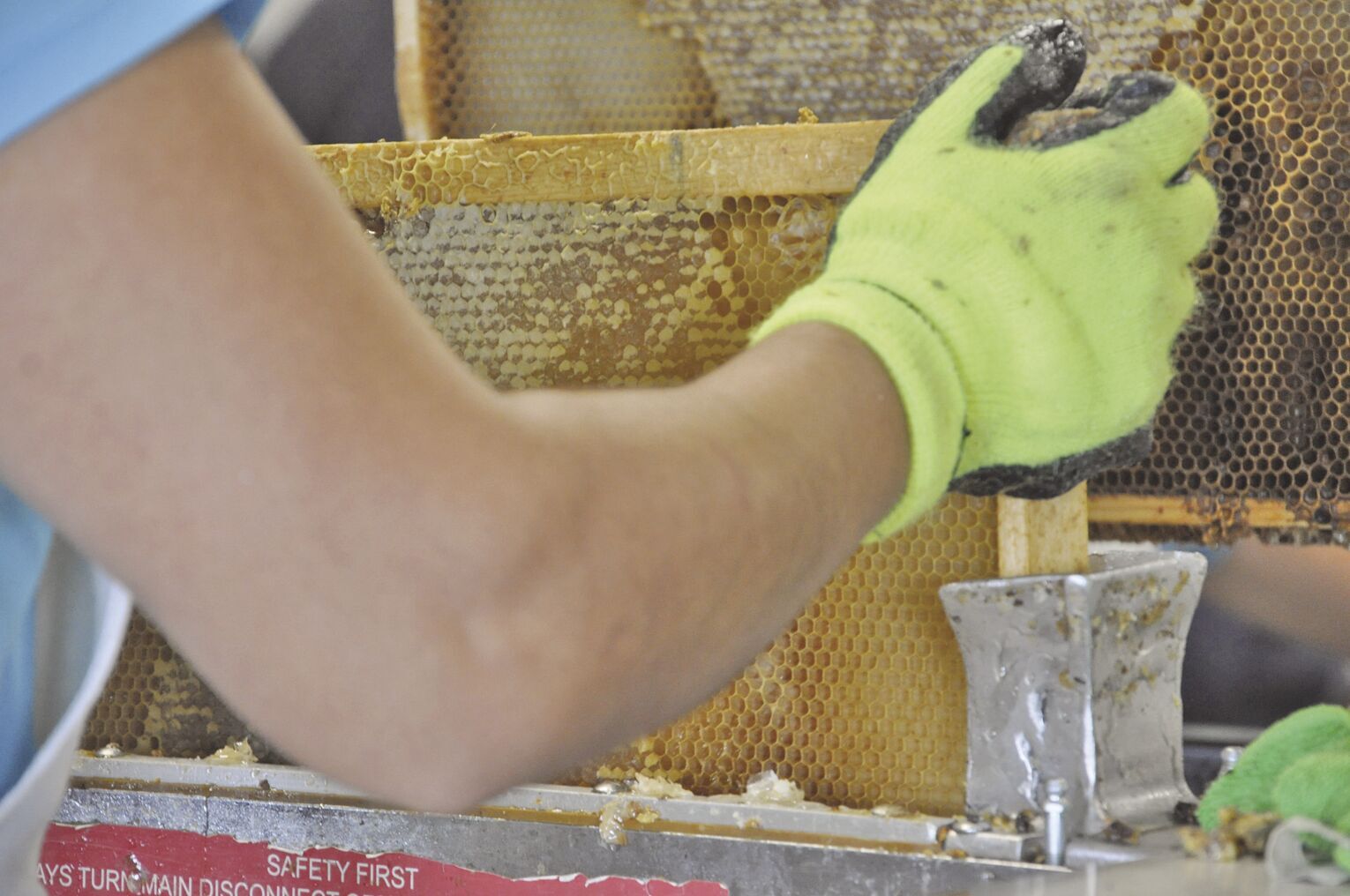 Beekeepers hurt by arid conditions
Due to the summer's high temperatures and drought, this year has been one of the hardest for Alberta's beekeepers.
While far from the disaster that was expected in mid-July, and in fact better than the past year, the lack of flowers in the early summer has resulted in much lower honey yields than a normal year.
"I haven't heard too many reports from up north, but it didn't sound like they had much of a crop at all. It was sort of this weird year again, like last year," said Jeremy Olthof, President of the Alberta Beekeepers Commission. "We had a huge August this year. For my area, it all came in July in a really short time. And we ended up getting a decent crop because it was still sunny, the bees found flowers somewhere. But as opposed to the last two years where we just didn't get any sun. For a lot of guys, up until probably that second week of July, it was looking pretty bad. Because the bees just weren't doing anything. It was just really different all over the province, though, I think down south it sort of came later and just trickled in. But overall, it definitely wasn't the wreck that it was sort of looking like at the beginning of July, but it's definitely going to be lower production. Right now the honey packers are just desperate to find honey from what we're hearing, and especially light honey, what they really look for is the lighter colored honey and this year, like especially in my area, it's the darkest honey I've ever had."
This lack of lighter honey is due to the timing of the canola flowers blooming, which happened right when the heat wave hit, said Olthof. A majority of the lighter coloured honey in Alberta comes from canola.
"The heat just blasted so many flowers that the bees gave up on the canola and started looking elsewhere. Bees are interesting that way, if they get on one type of flower, they just sort of keep going to it. I think there just wasn't that much canola honey out there," said Olthof.
With this low production comes concerns for the autumn, as many beekeepers have to turn to the costly and time consuming supplemental feeding to keep their hives alive through the winter.
"This is the earliest I've ever started feeding and we started feeding pollen patties this year, which we've never done in the fall," said Olthof. "We're just worried, because right now when the hives are producing the bees that get them through the winter. So you want good nutrition and good feed right now so they can bulk up. So I think that's the biggest worry for a lot of guys right now. We're hearing huge, lots of reports of mites being just out of control again, which has a lot of guys worried. I know for me, it's seeing some of the highest counts we've ever seen. We just have very few options we're trying to throw everything we can add them, but there's just not much we can do."
Varroa mites are parasites that latch onto bees and feed on the fats inside their bodies, which is not unlike the insect's liver. 
"The mites are pretty big for a bee. If it was a parasite on a human, it would be the size of your fist. Comparing it down to, you know, sizes of the bee. It really affects them through the winter because that's sort of their energy stores," said Olthof. "The mites are also a huge vector of viruses and that's the other thing that we're starting to see. it's surprising how many mites a hive can actually handle sometimes, but if they start getting all these viruses, and the more we're doing surveillance, our new tech team has been doing virus analysis and it's sort of scary, all these different viruses that are starting to show up and it's another one that we have absolutely nothing we can do about it once the other than replacing comb and trying to keep the mites down. But it's when we get these huge viral loads with the varroa mite that you really start seeing high losses. Beekeeping is getting harder and harder every year."
The government of Alberta does recognize beekeepers for the announced AgriRecovery program, which should help offset the costs of feeding and mite management throughout the autumn and winter. In Saskatchewan, however, beekeepers do not qualify for financial assistance.
"I think it is gonna be a huge help for a lot of guys. It's not a huge dollar amount for the beekeepers, but it'll help," said Olthof.
Beekeepers hurt by arid conditions