2021 Saskatchewan Agriculture Scholarship grand prize winner from Swift Current
Posted on 6 May 2021 by Contributed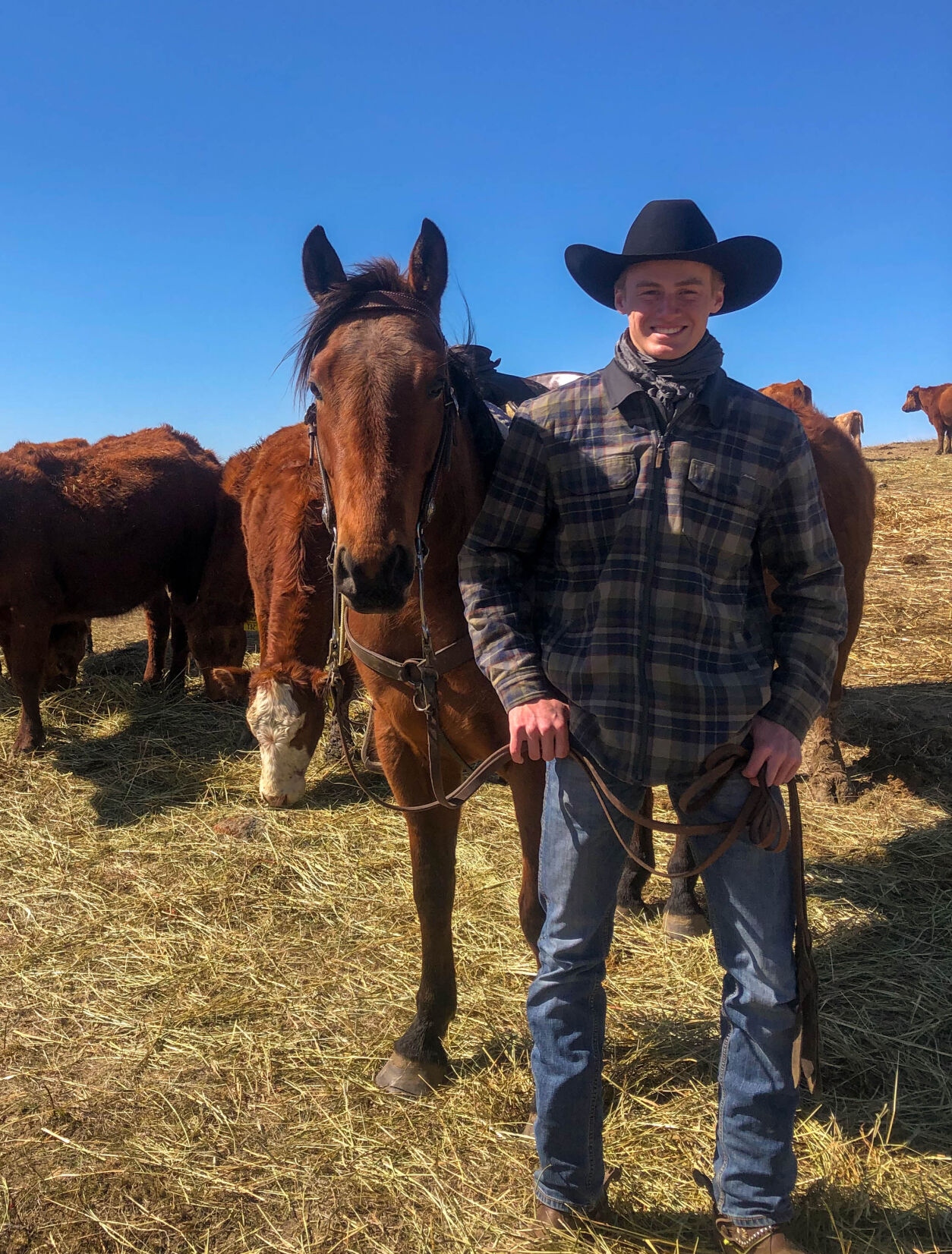 Patzer wins major scholarship
Canada's Minister of Agriculture and Agri-Food, Marie-Claude Bibeau and Saskatchewan Agriculture Minister David Marit awarded scholarships to four Saskatchewan students pursing an agriculture-related education on May 6.
"It is great to see young people taking such a keen interest in careers in agriculture.  Scholarships like these encourage those interested in agriculture to pursue educations in the field, which will lead to a new generation of bright young producers in the years to come," Bibeau said.
"We had many outstanding applications to choose from this year which shows how passionate our youth are about agriculture and building public trust," Marit said.  "These four individuals will be leaders in the agriculture sector and I am happy the Government of Saskatchewan is able to contribute to their education through the Agriculture Student Scholarship Program."
Jesse Patzer from Swift Current received $4,000 as the 2021 grand-prize scholarship winner.  Patzer's submission highlighted the importance of transparency in the agriculture industry, social media's influence on beliefs and behaviours, and how producers in Saskatchewan can be more transparent.
"This scholarship is going to help me to continue my work in the industry," Patzer said.  "Together, my education and my experiences in the field will solidify my passion for agriculture.  I'm excited to expand my knowledge and learn something new."
Patzer was raised on a farm just outside of Swift Current, and his passion for agriculture was evident in his submission.
Patzer is part of a multi-generational cow-calf and crop operation and recognizes the role he can play in improving transparency, committing in his essay that, "as a future farmer and rancher, I will spend my life dedicated to growing sustainable and reliable food that I can be proud of."
In his award-winning essay, he outlines the role media has played in the public's perception of agriculture. Having grown up in a large farming community, Jesse understands the importance of creating opportunities for the agriculture industry to become increasingly transparent.
Patzer will be furthering his education at the University of Saskatchewan. He plans to obtain a Bachelor of Science in Agriculture with a focus on Agriculture & Bioresources.
Jessica Davey from southwest of Saskatoon, Sarah Whitenect of Saskatoon and Kylidge McNally of Bethune each received runner-up scholarships of $2,000.
In her video submission, Jessica Davey outlines the importance of sharing producer stories and the positive impact that can come from addressing consumer concerns.  Jessica's video encourages producers to build relationships with consumers and recognizes the importance of educating youth about the industry through organizations like Agriculture in the Classroom.
Kylidge McNally's submission discusses the important relationship between producers and consumers.  Kylidge's video also illustrates how sharing stories along the supply chain can improve transparency and increase public trust in the agriculture industry.
Sarah Whitenect's essay highlights how consumers are becoming more aware of agriculture practices and the impact producers can have on establishing trust between industry and the public.  Sarah's essay also outlines how producers can take advantage of social media channels and educate youth about the products and businesses that our industry is known for around the world.
The Agriculture Student Scholarship Program identifies young people who are advocates for agriculture and leverages their passion and ability to tell the story of Saskatchewan agriculture.  This scholarship is funded through the Canadian Agricultural Partnership, a five-year, $3 billion investment by federal, provincial and territorial governments to strengthen the agriculture, agri-food and agri-based products sector.  This includes a $388 million investment in strategic initiatives for Saskatchewan agriculture.
For more information on the scholarship winners and their submissions, visit www.saskatchewan.ca/ag-public-trust.
Patzer wins major scholarship