Global phenomenon sport of cricket starting up in Swift Current
Posted on 21 July 2021 by Contributed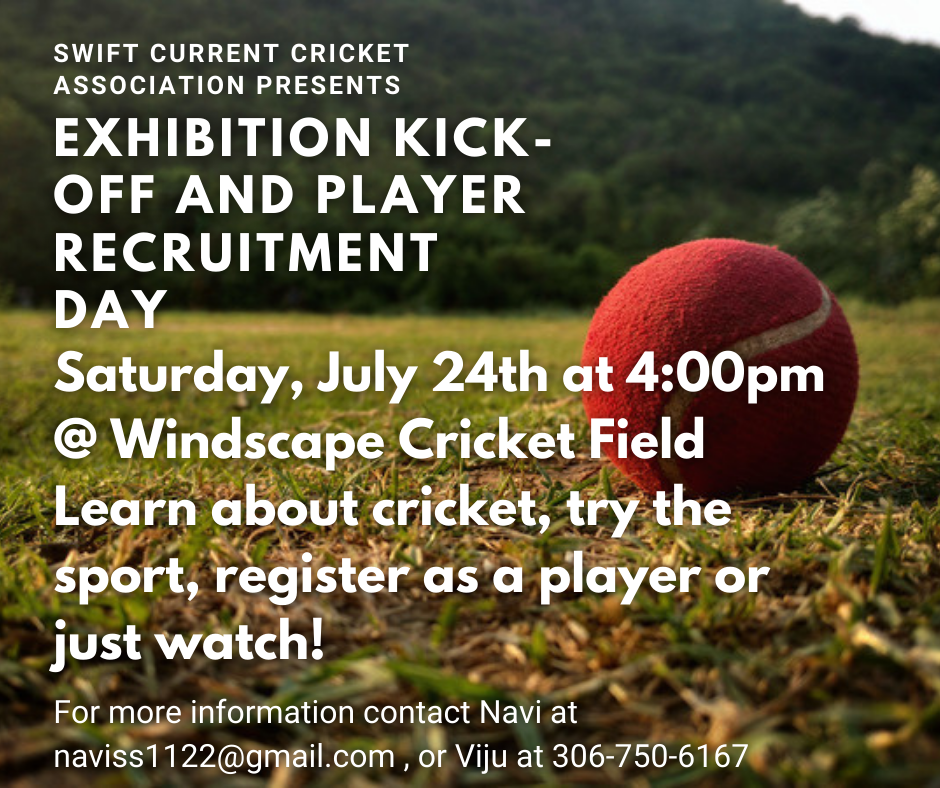 Swift Current Cricket Association having a recruitment day
The newly formed Swift Current Cricket Association is pleased to announce their 'Exhibition Kick-off and Player Recruitment Day' which will take place Saturday, July 24th starting at 4 p.m.
Everyone interested in learning about Cricket, trying out the sport or registering as a player is invited to come out.
Spectators are also welcome. For more information contact the Association President, Navi at naviss1122@gmail.com ; or Vice-President Viju at 306-750-6167.
Swift Current Cricket Association having a recruitment day