Vehicle observed dumping waterfowl near Swift Current
Posted on 15 October 2021 by Contributed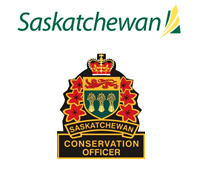 Conservation officers need assistance with a case near Swift Current
Conservation Officers are asking for assistance in locating a vehicle suspected in the illegal dumping of ducks and geese near Swift Current.
On October 15, 2021 at approximately 1:10 pm, Conservation Officers received a call from the TIPP (Turn in Poachers and Polluters) line that a vehicle was observed dumping waterfowl carcasses (107 birds) approx. 3 miles (5 km) east of Swift Current and approx. 1 1/2 miles (2.4 km) North of Highway #1 under the blue bridge on Range Rd. 3132.  
The vehicle was described as a black 4 door pickup (possibly a Dodge) with black rims, a heavy duty aftermarket front bumper, a winch or LED light in the middle of the bumper and a dog kennel in the box of the truck. The vehicle had at least three occupants in it, each wearing camoflage shirts. One of the occupants was described as having long hair and wearing a ball cap. The suspect vehicle was last seen turning toward Swift Current.
The officer dealing with the case is Sgt. Dan Robinson, Conservation Officer Service, Moose Jaw Field Area.
If you have information related to this advisory please call your local Conservation Officer or the Saskatchewan Turn In Poachers & Polluters line at 1-800-667-7561 or #5555 from a SaskTel Cell phone.
Conservation officers need assistance with a case near Swift Current