Kiwanis Club of Swift Current makes presentation
Posted on 16 September 2021 by Contributed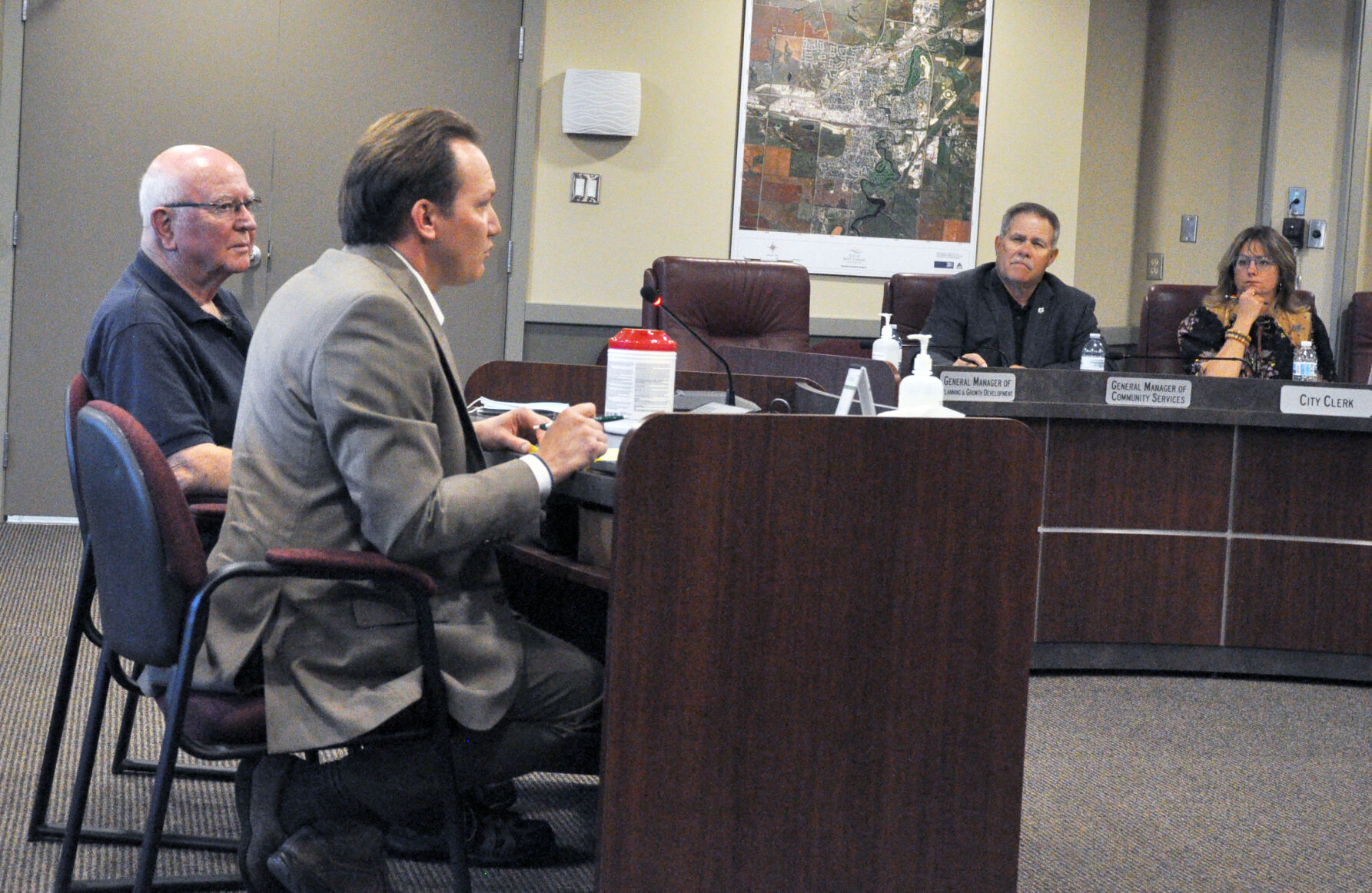 Kiwanis Club celebrates
A delegation from the Kiwanis Club of Swift Current shared details about the club's history and 100th anniversary during a presentation at a regular City council meeting, Sept. 7.
Pictured are Swift Current Kiwanis Club President Michel Cyrenne (at front) and club member Colin King, who currently serves as lieutenant governor of Kiwanis Western Canada.
The club was officially chartered on Sept. 9, 1921 and a 100th anniversary gala banquet was held on Sept. 11. The club will be hosting the Kiwanis Western Canada District Convention in August 2022. Council members expressed appreciation for the club's contribution to the community over the past century. The club is currently partnering with the City to create a legacy project through the development of the Kiwanis bicycle park, where children will be able to safely learn and practice bike riding skills.
Kiwanis Club celebrates