Inpatient youth addictions treatment now available In Swift Current
Posted on 16 September 2021 by Contributed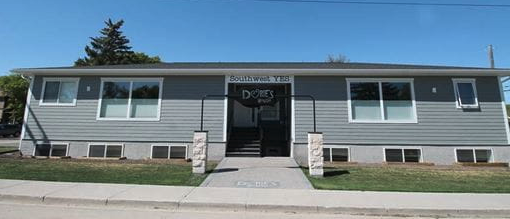 Dorie\'s House providing youth addictions treatment
Inpatient addictions treatment is now being offered at Dorie's House in Swift Current to youth in need from across the province. 
Outpatient services began at the facility earlier this year, through an agreement between the Saskatchewan Health Authority (SHA) and the Southwest Youth Emergency Shelter (SWYES). This program is the result of an $800,000 investment in the 2019-20 provincial budget for expansion of youth addictions services. The SWYES contract is for $465,000 to provide residential care, while the remaining funds go to the SHA for delivery of clinical services and funding to support school programming for the youth engaged in the program.
"It's vital that young people have access to addictions support, no matter where they live in the province," Mental Health and Addictions Minister Everett Hindley said. "As a result, expanding these services to better meet their needs is a priority for our government.  I'm pleased that SWYES in partnership with the SHA is now providing inpatient addictions treatment to youth in Swift Current and from across the province."
The facility provides six inpatient treatment spaces for youth from across the province, between four and six outpatient spaces for residents of Swift Current and area, and two spaces for crisis and emergency shelter purposes.
"This center will present an option for care that draws on the strength of the local partnership while ensuring strong continuity of care within the SHA," Mental Health and Addictions South West Director Michael Seiferling said.
"This investment helps to close significant gaps in service with respect to mental health and addictions in our province," SWYES President Shaun Hanna said. "I am confident that this project will be successful, based, in no small way, on the hard work of our Executive Director Rebecca Donnelly and her team, along with the support of the Saskatchewan Health Authority."
"We have been honoured by this incredible opportunity to work in partnership with the Saskatchewan Health Authority," SWYES Executive Director Rebecca Donnelly said. "I am so grateful for the determination and dedication of the Mental Health and Addictions team, our workers, our board and our home community of Swift Current. Dorie's House is a perfect example of what a community can build and it continues to show us the power and endurance of a positive force."
This year, the province has invested a record $458 million in mental health and addictions supports and services, accounting for 7.5 per cent of the overall Health Budget.
Dorie's House providing youth addictions treatment