Sask. updates self isolation, surge capacity, testing and vaccination measures Sept. 10
Posted on 10 September 2021 by Contributed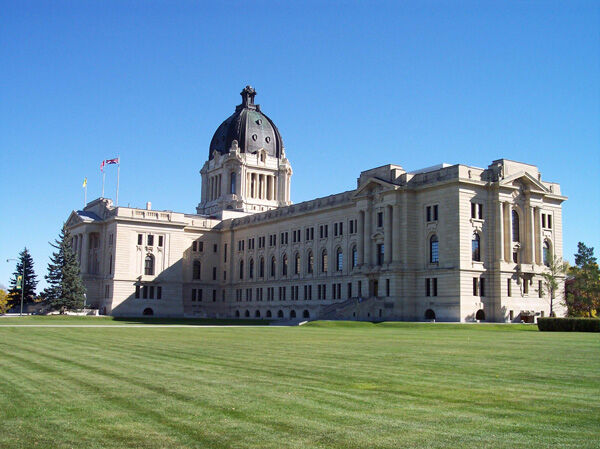 New pandemic-related measures for Sask. Sept. 10
Friday morning, the Government of Saskatchewan announced a number of measures to address pressures currently facing the health system, implement mandatory self-isolation requirements, expand access to COVID-19 testing, provide a verifiable proof of vaccination record, and plan for the widespread access to booster doses.
Province Enacts Mandatory Self-Isolation Order
Saskatchewan will be enacting a public health order mandating that anyone that tests positive for COVID-19 self-isolate for 10-days after receiving a positive test result.  Unvaccinated close contacts of individuals that tested positive for COVID-19 will also be required to self-isolate.  Fully vaccinated individuals identified as a close-contact of a positive case will not be required to self-isolate, but will be required to self-monitor and seek testing at the first sign of COVID-19 symptoms.
Expanding Health System Surge Capacity
The Government of Saskatchewan and Saskatchewan Health Authority (SHA) are announcing a reduction in non-critical or elective services in order to expand surge capacity in the health system.  This service reduction will mirror previous service reductions, and is necessary to create capacity for acute or urgent services.  The temporary service disruptions resulting will be as localized and time-limited as possible to limit impact on patients and be announced as they are ready for implementation through the SHA's normal service disruption public notification processes.  
In order to help offset the impact of service reductions within Saskatchewan's health system, the SHA will be purchasing approximately 8,500 MRI and CT scans from private providers, and will provide an additional 2,300 scans in smaller hospitals.  The SHA will further increase volumes throughout their imaging facilities, including in places such as Melfort which recently opened a new CT scanner in their hospital.  These appointments will be accessible to patients who are open to visiting centres outside of their home communities.
Expanding Health System Labour Mobility
The Government of Saskatchewan is supporting the SHA in reaching a renewed agreement with health care provider unions to provide greater flexibility in scheduling and placing health care workers in areas experiencing surges in capacity pressures. 
Prior to summer 2021, the SHA and health sector unions had agreed to a Letter of Understanding (LOU) that allowed for labour mobility.  This LOU expired when the State of Emergency was lifted.  
While discussions with health care provider unions continue, if the SHA and unions cannot reach an agreement by Monday, September 13, the Government of Saskatchewan is prepared to sign another Provincial Emergency Order to reactivate the previous provisions that enabled emergency labour mobility.
Expanding Contact Tracing Workforce
The SHA, Ministry of Health and SaskBuilds and Procurement will work together to recruit private contact tracing resources.  When this transition occurs, it will create additional capacity to manage increases in case volumes being experienced. 
Expanding COVID-19 Testing Options
The SHA and Ministry of Health are moving to expand testing capacity through existing third-party contracted testing service providers, and by procuring additional publicly funded testing resources. 
In conjunction with expanded testing service providers, further rapid testing resources will be made available to Saskatchewan residents. Saskatchewan has secured an additional 1 million rapid antigen tests from the federal government, with a shipment of 500,000 expecting to arrive late next week. 
These tests will be used to support the SHA's Test to Protect program, and will be made available to long-term care and personal care facilities, shelters, group homes and schools for routine screening; to health care workers, dentists, first responders and pharmacists for self-testing; to businesses for workplace screening; and to schools for students under the age of 12 and their families to use for at-home testing. 
By expanding public access to rapid testing, we will preserve SHA testing centre and lab capacity for those who are symptomatic or close contacts and who need a PCR test result quickly. 
Booster Doses 
With the administration of "booster" doses commencing this week for immunocompromised individuals and our long-term care residents, Saskatchewan will soon start providing widespread access to booster doses for the broader public.
Beginning in October, COVID-19 booster shots will soon be made available for the Saskatchewan senior population, with further expansion to the broader vaccinated public throughout the winter.  Further details including eligibility for boosters, sequencing, and timing of booster administration will be announced in the weeks ahead, contingent on vaccine allocations from the federal government.
 Proof of Vaccination Requirement for Health Care Workers
While the SHA has previously announced a proof of vaccination policy for certain frontline health care workers, this policy will now apply to all SHA employees.  Consultations with key stakeholders are currently underway in order to fully develop the policy and implementation plan to require proof of vaccination or proof of negative test for all SHA employees.
Verifiable Proof of Vaccination Record 
Saskatchewan's verifiable record of vaccination is in its final stages of development and will be launched during the week of September 20. Residents who are currently registered for eHealth Saskatchewan's My Sask Health Record will be able to download their vaccine record, including a unique QR code, and protect personal health information.  Businesses, organizations, post-secondary institutions and municipalities that require proof of vaccination will be able to download a separate app to securely scan these QR codes to verify vaccination records without retaining or viewing any personal health information. 
More details regarding the vaccination records, QR codes and the verification app will be available in the days prior to the launch.
New pandemic-related measures for Sask. Sept. 10