Chinook School Division plan aims to ensure safe return to school for students and staff
Posted on 7 September 2021 by Matthew Liebenberg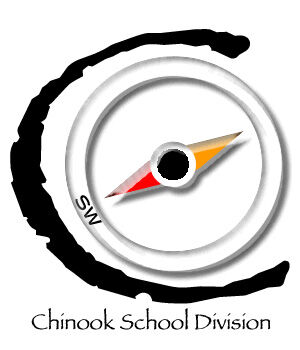 Pridmore says many aspects were discussed for students\' return
Schools within the Chinook School Division are implementing various procedures and protocols to facilitate a safe return to school amid an uncertain COVID-19 situation.
The Chinook School Division developed its Return to School Plan with protective measures for the start of the new school year on Sept. 2.
The plan was approved by the Chinook Board of Education during a special meeting on Wednesday evening, Aug. 25. The details of the plan were shared with families and staff on Aug. 26.
Board Chair Kimberly Pridmore said during the special meeting the board had many things to consider during the discussion of the plan.
"The health and safety of Chinook students and staff continue to be our top priority," she noted. "We've spent the evening taking into account recommendations from the Ministry of Health, our local medical health official, and what some of the other divisions in the province are doing for their reopening plans. We believe that we've arrived at a reopen plan that reflects our commitment to protecting the health and well-being of students and staff and we hope that everyone has a safe start to the school year."
Director of Education Mark Benesh spoke to the Prairie Post on Aug. 26 about the details of the Chinook Return to School Plan. He felt confident the plan can achieve the goal of ensuring a safe return to school for students and staff.
"The board consulted with a variety of sources over the past couple of weeks," he said. "We know how things changed over last year and the situations change very quickly, but we're confident that this is the beginning of process and we believe that we are putting in measures that will keep students and staff safe."
He added that the board will be willing to consider any adjustments to the plan, depending on the severity of case levels or COVID-19 circumstances within the southwest.
"They're prepared to continue to have consistent contact with our local medical health officer to ensure we are kept abreast of any changing circumstances," he mentioned. "I would say the board believes that the plan will meet those needs in keeping people safe, but also recognize that we're a diverse school division and different areas are impacted differently, and so they are prepared to adjust the plan if situations change."
School divisions have been releasing details of their return to school plans in the run-up to the new school year. The approach to wearing masks has become a key distinguishing factor between the different plans.
Guidelines released by the provincial government on Aug. 20 recommended that children under the age of 12, unvaccinated teachers and unvaccinated support staff wear masks in common spaces, and students can remove masks once seated in their classrooms.
The Saskatchewan Medical Association and the Saskatchewan College of Family Physicians have been asking school divisions to make the wearing of masks mandatory in all schools, both in common areas and classrooms. These organizations also suggested that school divisions should mandate full vaccination of everyone 12 and over, including students and staff.
The Chinook School Division's plan determines that masks are recommended for all PreK-12 students and staff in classroom, and students and staff who wear masks will be supported. The plan notes that health authorities consider masking to be one of the best protective measures in keeping students safe and maintaining the health of school populations.
"That's language we've taken from the ministry and from other health documents," Benesh explained. "So masks are recommended, but that just means that staff members and students will individually choose to wear them or to not wear them. The board wanted to give them that discretion in the classroom, but where they're required are in those other areas of the school and on transportation."
The Chinook School Division's plan makes masks a requirement for all PreK-12 students and staff in hallways, washrooms, and common spaces when other classes are present. In additions, masks are required for all PreK-12 students and staff on school buses. All visitors, including parents and caregivers, are required to wear masks.
He emphasized all students and staff will be supported in their choice with regard to mask wearing. He clarified the reason for the inclusion of the statement in the plan that students and staff who wears masks will be supported.
"The statement was included at the request of our local health officer, because they have noted within society that people who were wearing masks where they were not mandated were sometimes subject to some criticism or making to feel that they weren't making a good choice," he explained. "And so we included that at their request, just to clarify that any students who would feel comfortable wearing a mask have the right to do so, just as any student who doesn't wear a mask."
Benesh added that there was a situation previously where adults at a recreation complex reacted when students from one of the schools within the division entered the facility wearing masks.
"We're just cognizant that there are people who have positions on either side of that circumstance and our goal is to support all of our students and all of our communities and schools, and we will do our best to support that perspective either way, as we do with other issues that sometimes cause some divisions within society," he said. "So we just have to be aware and we were made aware that sometimes there are circumstances relating to that, and that's why it was framed in the manner it was. Schools often have to deal with circumstances that they need to support and we'll do our best to support all of our students."
The plan notes that health authorities emphasize the importance of vaccination for all eligible persons, but Benesh said the school division is not planning to make vaccinations a requirement.
"Those statements are just strictly from the health information that's been forwarded to us," he explained. "So we included that as part of the document in support of all the information that Health gave us. The board has not discussed making vaccinations required at any point in the process and so that's not something that we're considering at this time."
The school division will have no requirement for staff to report their vaccination status. The plan states that rapid tests are currently available to Chinook staff. These rapid test kits were received from the provincial government.
The school division will continue to follow the Illness in School Protocol, which determines procedures to be followed when a student or staff member becomes ill at school. Students and staff are also advised to continue the practice of monitoring and self-screening for symptoms consistent with COVID-19, and they should stay home if they are ill.
Common areas will still have directional markings to facilitate foot traffic flow. Physical distancing is encouraged where possible. Seating plans will continue in all grades to minimize potential classroom contacts and to help with the contact tracing process if there are any COVID-19 cases. 
Enhanced cleaning and disinfection will continue to take place at schools. Ventilation improvements have been made in schools to enhance air quality in buildings.
"That started last year and we continued to purchase some additional devices," he said. "They're either a Jade air purifier, which is something that we would locate in a classroom specifically, or it is the Bipolar ionization units, which go into air handling systems. They both basically do the same thing and do what they can to isolate any virus or molecules related to that, and so they have been and are in all of our schools."
Extra-curricular activities for arts, culture, sport and other special activities will resume this school year. This should be done with optimal spacing and other protocols will also be implemented to keep participants safe. The school division's intention is that these activities will include travelling to participate in competitions and events.
"They would just have to follow the protocols around the transportation, given that we have masking in busing," he said. "We would also require it in a school van or on a school bus that would travel from one school to another."
The new school year will include the continuation of the Chinook Cyber School option to offer a distance learning option to students from grades 1-12. Parents and caregivers need to contact their school principal by Sept. 17 to transfer their students to the Cyber School.
"It's put in place to ensure that we are doing all we can to support all our families in whatever place they are and ensuring that we can support them academically," he said.
Benesh emphasized the school division will make adjustments to procedures and protocols where necessary to facilitate a safe learning environment during the school year.
"We'll continue to review and listen to our local medical health officer and other government sources as we move forward to continue to adjust and do what we can to ensure that we can keep our students and staff safe," he said.
Full details about the Chinook Return to School Plan and the Chinook Cyber School are available on the Chinook School Division website at http://www.chinooksd.ca
Pridmore says many aspects were discussed for students' return