"Thank you…for picking up the phone": Erratic driver arrested near Gull Lake
Posted on 3 September 2021 by Contributed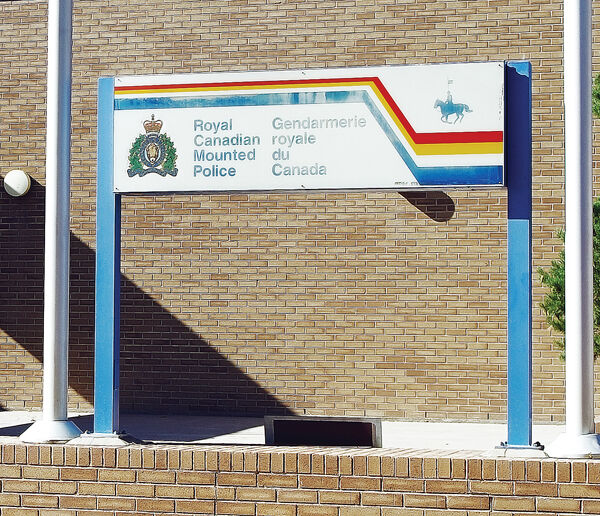 Swift Current RCMP follow up phone tip about erratic driver
Around 7:30 p.m. September 1, Swift Current Rural RCMP received 10 reports of an erratic car traveling at a high rate of speed eastbound on Highway #1 near Gull Lake.
It was reported part of the windshield was smashed out and there were no lights on except hazards.
The car reportedly stopped and started driving again multiple times on the highway, drove in the wrong direction, turned back around and stopped in the passing lane before driving eastbound again.
Police officers responded immediately and located the unregistered car on Highway #1 west of Swift Current, driving in the eastbound lane. An officer activated their vehicle's emergency equipment and attempted to pull the vehicle over, but the car did not stop.
As police officers were following the car, the vehicle accelerated upwards of 200 kilometers per hour and then abruptly stopped multiple times. For officer safety reasons, a spike belt could not be used.
For public safety reasons due to the close proximity to the City of Swift Current, an RCMP vehicle made strategic contact with the car, pushing it off the highway and into the eastbound south ditch of Highway #1.
The driver and lone occupant of the vehicle was arrested at the scene. EMS attended the scene and no one required medical treatment.
"This incident progressed very quickly, from the time of the initial calls from the public until the individual was in police custody," shares S/Sgt. Evan Gordon, Swift Current Municipal RCMP Detachment Commander. "Five RCMP officers responded from our Swift Current Municipal, Rural and Maple Creek RCMP Detachments when we heard the continuous reports come in. Thank you to witnesses for picking up the phone and calling police, which prompted a swift response. Especially considering the time of day when many motorists were on the road, we're thankful there were no injuries reported." 
As a result of investigation, Faith Prince (DOB: 1982-11-23), from Manitoba, is charged with:
-       1 count, flight from police, section 320.17 of the Criminal Code
-       1 count, impaired operation of a conveyance, section 320.14(1)(a) of the Criminal Code
-       1 count, dangerous operation of a conveyance, section 320.131 of the Criminal Code
-       1 count, refusal of demand made, section 320.151 of the Criminal Code
-       1 count, breach of probation order, section 733.1(1) of the Criminal Code
-       2 counts, possession of stolen property, section 354.1(a) of the Criminal Code
Prince was also wanted on several warrants out of Manitoba. She appeared in Swift Current Provincial Court September 2 and was remanded to appear today, September 3, at 9:30 a.m.
Swift Current RCMP follow up phone tip about erratic driver