Collision between grain truck and parked car on Highway 363 results in serious injuries
Posted on 3 September 2021 by Contributed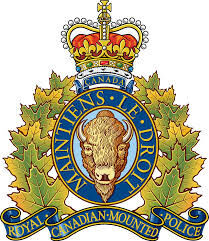 RCMP responds to collision near Swift Current
Around 6:00 p.m. September 2, Swift Current Rural RCMP responded to a report of a serious motor vehicle collision on Highway #363 in the RM of Swift Current.
Initial investigation has determined a lone adult male from Regina was changing the tire on a car when it was struck by a grain truck driving on the same highway.
The adult male with the car was transported to hospital in Saskatoon with what were described as serious injuries. The lone adult male driver of the grain truck did not report any injuries. 
Alcohol is not believed to be a factor.
The investigation is ongoing by Swift Current Rural RCMP with the assistance of RCMP Collision Reconstruction, RCMP General Investigation Section and RCMP Forensic Identification Services.
RCMP responds to collision near Swift Current