Benning excited about new role as art gallery director
Posted on 3 September 2021 by Matthew Liebenberg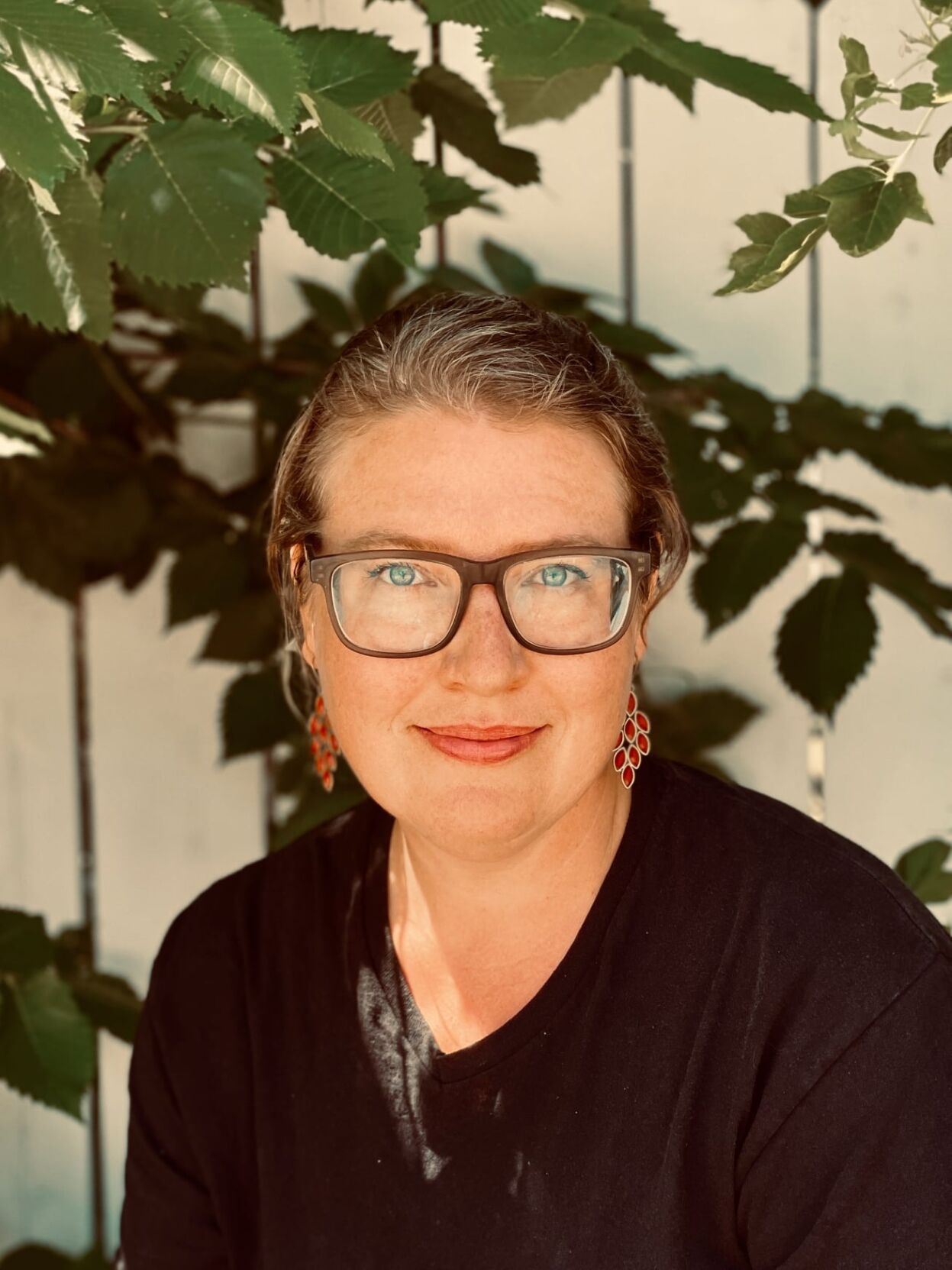 Heather Benning
The new director at the Art Gallery of Swift Current (AGSC) has a strong connection to rural Saskatchewan and a commitment to arts education and community outreach.
Heather Benning was appointed as the gallery's new director on July 1 after the retirement of Kim Houghtaling, who served for 25 years in this position.
Benning was the acting director since May 6, and for the previous three years she was responsible for curatorial projects and programming at the gallery.
She recently told the Prairie Post it felt fantastic to receive the appointment and she is really happy in her new role. There have not been any real surprises to the job after more than a month in the position.
"I think part of it is because I have been here for almost a full three years prior to taking on the new role," she said. "I guess I talk to more people in a day than I would have expected and there's a fair amount of e-mails to get through, but I kind of knew that was coming. So it's been an all right transition."
She was already familiar with Swift Current when she joined the art gallery three years ago, because the AGSC hosted an exhibition of her work in 2016. Her decision to accept the curatorship position in 2018 was influenced by her strong commitment to rural Saskatchewan.
"It was a good job in the arts, and it fell along the lines of my desire to work within rural Saskatchewan and help develop art and art practices for the rural in Saskatchewan," she said. "Often times the rural is overlooked and I wanted to continue to work in this space and advocate for rural communities."
She was born and raised on a farm near Humboldt in central Saskatchewan, and her background has been a major influence in her artwork.
"I've always been a firm believer that you make work with what you know and what your experience is, and that's been my experience," she said. "It's also something that keeps bringing me back to Saskatchewan. I've lived years in Scotland and Nova Scotia and has continued to come to and returned back to Saskatchewan."
She completed a Bachelor of Fine Arts at the Nova Scotia College of Art and Design in 2004. She continued her studies in Scotland, where she completed a Masters of Fine Arts in Sculpture at the Edinburgh College of Art, University of Edinburgh, in 2009.
Her work as a practising artist has been varied and multidimensional, and she has received numerous grants and awards. She was longlisted for the Sobey Art Award, a prestigious award for young contemporary artists in Canada, and she is a recipient of a Saskatchewan Lieutenant Governor's Arts Award. She won two London International Creative Competition awards, and she has received grants from the Canada Council for the Arts, Saskatchewan Arts Board, and the Imperial Tobacco Canada Foundation.
"For me art is a way of communication and to get a feeling or an idea across that I can't make words for," she said. "So that's sort of how I start with my projects, if there's something that I want to talk about or communicate about, and then my next step is how do I communicate that or how do I get this point across."
Her work has been exhibited in solo and group shows across Canada and abroad, and she has completed several large-scale, site-specific installations. The Dollhouse is probably one of her best-known large outdoor art projects, partly because of the manner it came to an end.
She converted an abandoned old farmhouse near Sinclair, Manitoba, into a life-sized dollhouse. The north-facing wall was replaced with plexiglass to allow people to see the interior, just like a real dollhouse.
After six years the house became structurally unsafe and she decommissioned the work by burning the house down. She created a short film in collaboration with Vancouver filmmaker Chad Galloway to record the end of the project, which was screened at several film festivals in different countries.
"With projects like The Dollhouse I was talking about the end of the family farm and build-up of agribusiness," she said. "It made sense and it worked well together for what I had done, which was to take an abandoned farmhouse and restore the interior to the date of abandonment, and then leave it tomb-like to be visible in a vast empty field where everything but the house has been demolished. That was a conversation piece there and it was appreciated by the community as well. So I start with this idea and then just work my way towards a final goal."
She still plans to create art projects, but expects it will probably take more time to complete due to her new responsibilities as AGSC director. She is working collaboratively with her sister Sheri Benning, who is a poet. They recently produced a short film called Winter Sleep in partnership with filmmaker Chad Galloway, which has been featured at four film festivals.
Benning mentioned she is participating in ceramics classes presented by the AGSC, because it is something relaxing to do at the end of a long day of work.
"I guess my expectations of getting things done as quick as I was able to have now eased off and I don't pressure myself to do that," she said about her new approach to creating art. "I kind of make art for the sake of making and I'll take on contracts if the time is available. At the end of the day though, being a director at an art gallery and putting a direction into the art gallery is a great project that I'm very excited to push forward."
Her previous work experience includes teaching at different universities and galleries. She also held artist-in-residence positions at the University of Regina, the Norfolk Arts Centre in Ontario, and in Redvers, Saskatchewan.
She used her time in Redvers to develop arts education programs for adults and children, and she established a popular guest lecture series that brought well-regarded practicing artists to the community.
She also worked with CARFAC Saskatchewan as an artist mentor, which gave her many opportunities to travel throughout the province to engage with rural artists to offer constructive critique and advice.
"That's something that you also do as a director in an art gallery in a rural community," she noted. "You are sort of first point of contact for local artists and you have to be available for them as well."
She felt her varied background and experience will be a real benefit in her position as AGSC director, which will require oversight of activities varying from curation to programming.
"As an artist you do become a bit of a jack of all trades, especially when you're an independent artist, because you take on a lot of contracts," she said.
She believes art and art making are very important and relevant to society, and an art gallery plays a key role to create connections in a community between people and art.
"Art has always been a way of record keeping and in reflecting back," she said. "Art is for the community and art galleries are for the communities it serves."
She felt arts education programs are an important part of the role of an art gallery in a community, because it provides a means to develop connections with people.
"Arts education is what can get people into the door of a gallery," she said. "I understand the gallery sometimes feel intimidating if you haven't been to a gallery before."
Benning noted she was about 18 years old before she visited an art gallery for the first time, but as a child she took ceramics classes and other art related classes.
"That's a way to bring people into your spaces and it's also a way to increase our visual education for the community," she said.
She added that it is the responsibility of an art gallery to be available to the community and to also reflect the community.
"It has to provide services to the community, and we are doing that by offering as many classes as we can," she said. "We have to reflect to the community and then also reflect the community by what we bring in and then also exhibit the community itself. So we have to show the community to the rest of the arts. These are all sorts of mandates that I've planned and set up, and I'm excited to continue to push forward."
Heather Benning