Chinook School Division creates action plan to support student learning and well-being
Posted on 28 May 2021 by Matthew Liebenberg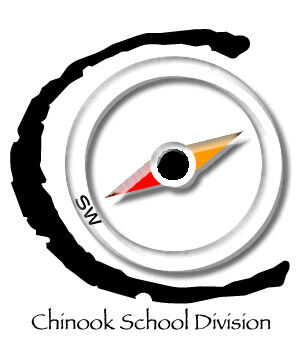 Action plan created by Chinook School Division
The Chinook School Division is implementing a priority action plan to address the impact of the COVID-19 pandemic on the learning and well-being of students.
Deputy Director Kathy Robson provided details about the 2021-22 Chinook Priority Action Plan during a regular Chinook School Division board meeting, which took place via video conference on May 10.
The plan aligns with and incorporates details from the interim one-year provincial priority action plan. Education authorities and school divisions have been working since 2018 to create a new long-term education plan for Saskatchewan, but this work was put on hold due to concerns over the impact of the pandemic on school systems and a one-year interim provincial Priority Action Plan was developed.
This interim provincial plan focuses on support actions in relation to learning response, reading, and mental health and well-being. Robson said the Chinook School Division used action items from the provincial plan to create a plan suitable to the needs of the school division.
"We wanted to make sure that we had a fairly simple, easy-to-follow plan that schools can then take direction from," she explained. "They will then make their own plans at the school level and from there SCCs will also create their plans that will align with the province, the school division and the schools as well."
She spoke about the reasons why there is a need for such an interim action plan for the school division. The disruptive nature of the COVID-19 pandemic is not only impacting student learning, but also their emotional and mental well-being.
"We normally would have a longer plan, but because we've had some significant academic interruptions due to COVID there's some increased anxiety and fear due to COVID in our students and in our families," she said. "I would say that our schools have seen some increased behavioural challenges, some threatening behaviours. There's been some repercussions from COVID that surface up for why we need to have a year where we can focus on these things."
The pandemic made it more difficult to access outside resources to provide support to students. In addition, the results of the OurSCHOOL survey before the pandemic indicated that levels of anxiety for students in Chinook School Division were already higher than the national average, particularly for female students in the middle years and high school level.
"So all of these things are a good reason why we need to focus on the academic and the mental health and well-being in our plans this year," she said.
The Chinook Priority Action Plan establishes several outcomes to address the impacts of the pandemic. The goal is for students to have well balanced mental health and that they will know when and how to access support. There will be focused interventions and instruction to increase literacy and numeracy levels as well as overall academic achievement of students.
"And we want our teachers to be confident and being able to respond to academic and mental health and well-being needs of their students," she said.
There will be various monitoring measures at different grade levels to measure the progress and impact of the action plan, including a Grade 10-12 mental health survey. Data gathered through these monitoring actions will be presented to the Chinook board.
The improvement of literacy and numeracy levels is an important focus of the action plan. The literacy intervention plans will give priority to kindergarten to Grade 2 students, and the math intervention plans will have a priority on Grade 3 to 6 students. There is also a professional development plan for teachers to enable them to review student data and to come up with appropriate instructional strategies to help students improve their learning.
"We want to take kids where they are, wherever that is, and try to help them improve, not worrying so much about how far behind they are, but really focusing on that growth," Robson emphasized. "That was important from the province and it was also important as a division. We really want to focus on that."
The intention is for teachers to identify the critical outcomes of learning for their students, and that they make the necessary adjustments to their timetables and core offerings to accommodate the interventions that are prioritized in the action plan.
The Chinook School Division is in the process of developing a mental health and well-being plan with strategies for teachers, administrators and families to support students. The pandemic has caused various disruptions to regular school routines and activities. The intention of this plan is therefore to create strategies to assist students to reconnect to a welcoming and caring school environment and to ensure that they have a sense of belonging.
"We do know that this has been such an unusual year," she said. "Last year ended fairly abruptly and we know that some of our students or our families don't necessarily feel connected. So we really want to make sure that we are doing everything that we can to help our students reconnect, be excited about coming back to school, feel that sense of belonging and connection to their school, and also to one another, because we know that without that feeling learning is really difficult."
There will be a public awareness campaign provincially about the provincial interim plan, and the Chinook School Division will also share these messages with schools and families. These messages will focus on schools as safe places and on flexible approaches to graduation.
"We do know that some students didn't get all the classes that they needed through all of this, and so being able to have some flexible graduation times," Robson said. "We want to take students at their level and work with them where they are, rather than focusing on how behind our kids are. We want to just take them where they are and move them as far as we can. And just that feeling of hope, just focusing on hope and getting back to normal and getting kids back into buildings in a regular way and coming together and reconnecting."
Action plan created by Chinook School Division