Bridge closure on Chaplin Street East begins May 13th
Posted on 10 May 2021 by Contribiuted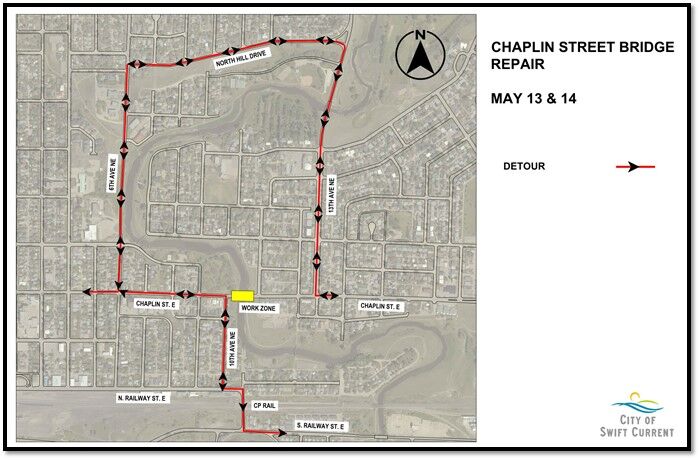 May 13 will require new route for those who go over Chaplin St. E bridge
The City of Swift Current would like to notify residents and motorists about the construction taking place on Chaplin Street Bridge resulting in a street closure and detours, from May 13th to 14th, 2021.  The objective of this project is to complete paving repairs on the Chaplin Street bridge.
There will be a full closure to traffic on Chaplin Street East from 10th Avenue Northeast to 11th Avenue Northeast. Detours will be in place, with accommodations for local traffic only. 
Drivers should exercise caution, follow detours, or plan an alternate route during this time.
 The City thanks its residents and motorists in advance for their patience and cooperation.
May 13 will require new route for those who go over Chaplin St. E bridge