Regina man in court Friday afternoon to answer to assault charges after Swift Current business incident
Posted on 7 May 2021 by Contributed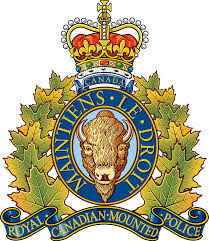 1:30 appearance in Swift Current court
On May 5th at approximately 1 p.m. the Swift Current Municipal RCMP were called to a business in the 1100 block of Central Avenue North in response to a disturbance complaint.
Upon arrival, it was learned that 5 employees from the business had been assaulted by a male subject who had left the scene on foot.
A short time later, the male subject was located and arrested without incident.
53 year old Andrew Russell from Regina has been charged with the following offences:
– Assault Causing Bodily Harm — 1 count
– Assault — 3 counts
– Uttering Threats — 1 count
Russell made his first court appearance on May 6th at 9:30 a.m. in Swift Current Provincial Court
and has been remanded to appear on May 7th at 1:30 p.m.
1:30 appearance in Swift Current court