Swift Current's Drug Strategy Action Committee announces fundraising and awareness campaigns
Posted on 21 April 2021 by Contributed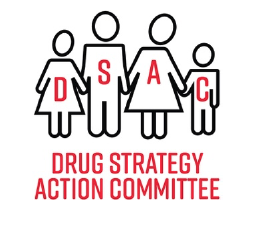 DSAC comes up with plans for 2021
A local group fighting the war on drugs with a mandate of raising awareness and educating the community in harm reduction and addiction is stepping up their efforts. Swift Current's Drug Strategy Addiction Committee (DSAC) is made up of representatives from local government agencies, RCMP, pharmacists, teachers, municipal government and various community professionals. RCMP member, Constable Tony Curti sits on the committee.
"At my very first post with the RCMP, I was given the honour of speaking at Norquay's grade 12 graduation ceremony. My time learning from those youth took me on a path that has made my career fulfilling and unforgettable. A student told me they stayed out of trouble because they didn't want to disappoint me.
That comment has stuck with me. My influences could possibly prevent crimes and help mold a better citizen. That's what I continue to do every day. I give all my respect and understanding to our youth… because you never know how that could pay off" commented Curti. "That's what DSAC stands for.
They love their community, and they want everyone to make good choices. It's by education and by being positive role models that we can influence changes to make this home of ours as safe as possible" added the RCMP Constable.
The committee is in the midst of a sponsorship drive that will culminate in an open and honest 5-part video series presented by Optical Image. The video series will be released on the DSAC social media platforms during Addiction Awareness Week November 21-27, 2021. The series will feature local families affected by addictions.
Dr. Sasha Godenir of Optical Image explains why her business chose to sponsor the video series: "I love a group of proactive people with a passion to make a difference in a community. With mental health issues rising in part due to the pandemic, the timing of the DSAC and their awareness on the impacts of addiction is imperative. It feels really good to be a part of something like this that strives to help create change in people's lives for the better", Concluded Dr. Godenir.
Since the start of the COVID-19 pandemic, the rate of addiction, overdose and mental health problems have risen dramatically*
*Source: https://www.cbc.ca/news/public-health-annual-report-opioid-deaths-skyrocket-1.5780129 )
For more information contact DSAC member Andrea Miller at 306-741-2448.
DSAC comes up with plans for 2021