Pioneer Co-op ranked among Saskatchewan's largest businesses
Posted on 9 March 2021 by Contributed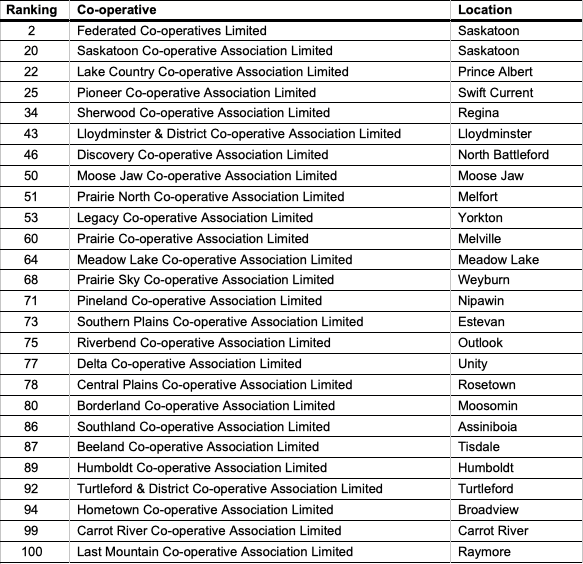 Chart where Swift Current's Co-op ranks
In SaskBusiness Magazine's recently released list of the Top 100 companies in the province for 2020, Pioneer Co-op placed 25th with 2019 sales totalling $310 million. 
"There have been struggles throughout the past year, but there have also been successes in finding new ways for our communities to come together," said Larry Kozun, CEO of Pioneer Co-op. 
"I'm proud to say we are a local business and we are committed to investing in and giving back to our communities, sharing our profits with members. No matter the challenges we face, we have always been a big part of our communities and plan to continue serving them for years to come."
SaskBusiness Magazine's 2020 ranking includes Federated Co-operatives Limited (FCL), maintaining second position, and 25 local Co-ops throughout the list. The sales of FCL and local Co-ops reached a combined total of almost $12.1 billion in 2019. 
Chart where Swift Current's Co-op ranks