Swift Current SPCA annual appeal raising funds for homeless pets
Posted on 24 February 2021 by Matthew Liebenberg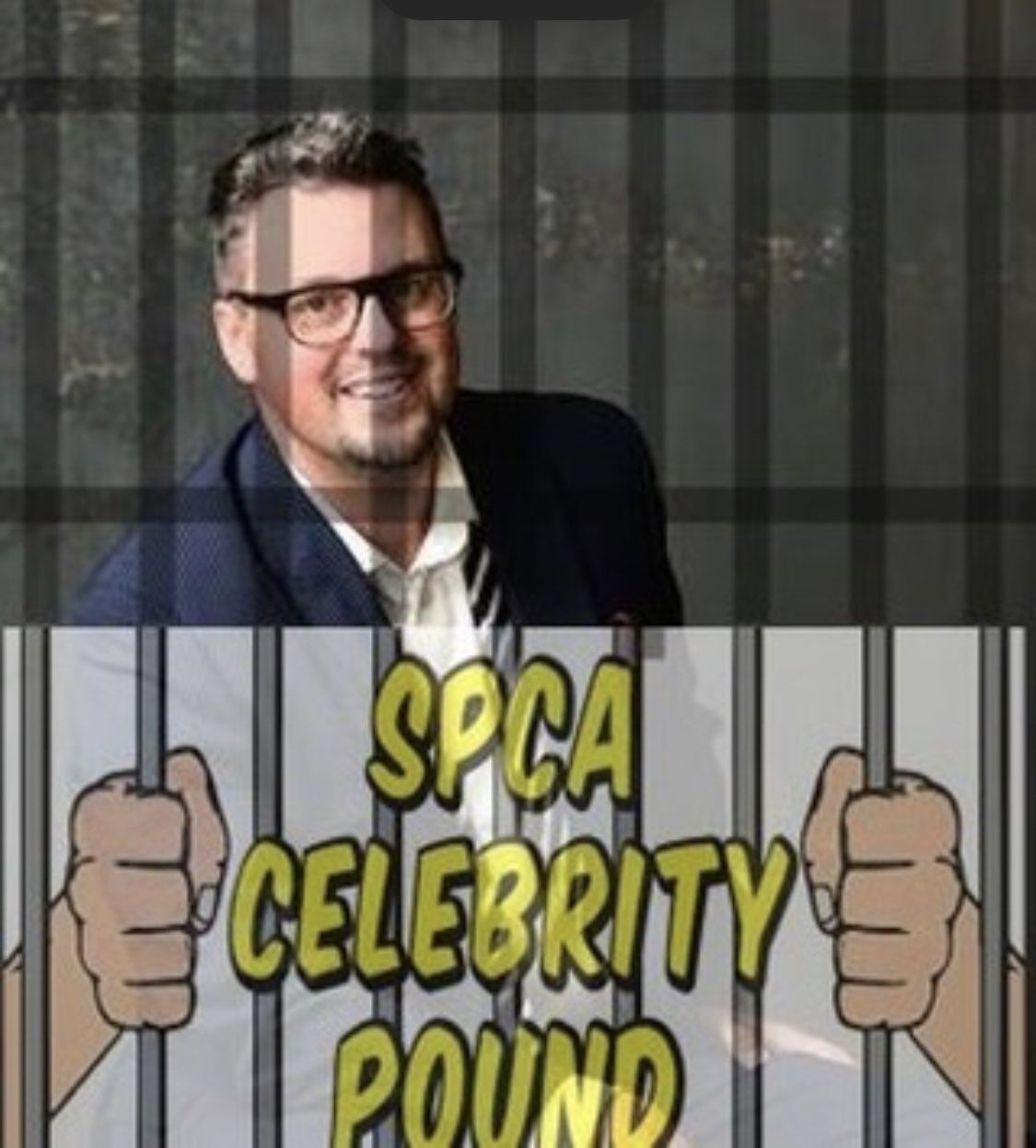 <p>Councillor Ryan Switzer</p>
The Swift Current SPCA's annual financial appeal to southwest Sask. residents is currently taking place to raise much-needed funds to care for stray, lost and unwanted pets.
The $21 for '21 annual appeal is asking area residents to support the shelter operations with a donation of $21 or more towards the provision of an important service to the region.
Swift Current SPCA Development Officer Teresa Cole said this annual appeal is a key part of the non-profit organization's fundraising efforts each year.
"It's one of the most important ones," she noted. "Certainly, we look to raise usually around $15,000 plus. So in terms of scale, it's one of the bigger ones that we do throughout the year."
Every dollar raised through this annual appeal will be crucial to ensure the continuation of shelter services, because the Swift Current SPCA does not receive any provincial or federal core funding and it is also not affiliated with or funded by the Saskatchewan SPCA.
The Swift Current SPCA is a volunteer-directed, registered charity serving the entire southwest region. It relies on community support in the area to raise more than 80 per cent of its annual budget.
"We do serve all of southwest Saskatchewan, both in terms of adopting pets out and also taking animals in from all over the southwest, and we appreciate the fact that we have donors from all over the southwest as well," she said.
The shelter took care of more than 450 animals in 2020 and there has been a greater need for its services in recent years.
"Over the past four years or so it seems like we've had more pets through the shelter each year, not dramatically more, but certainly a little bit of growth each year," she said. "We didn't notice any major change or downward trend at all last year. …Unfortunately, there seems to be a never-ending supply of strays, especially on the cat side of the operation. We always got more pets coming in and usually a few on the waiting list as well."
This $21 for '21 annual appeal will be part of ongoing fundraising efforts throughout the year that are required to cover the monthly shelter expenses of over $30,000.
"Our budget is at least $360,000 a year and sometimes higher than that," she said. "The bigger variables for us are usually around vet costs and that will depend largely on the kind of cases that we see coming in. … And it is a 365 day a year job, even on the days when we're not open to the public. Of course, the animals need food and care. So there have to be shifts scheduled all the time."
According to Cole the shelter has been receiving more pets with additional medical needs in recent years, which result in additional costs to care for them.
"Probably maybe once a month or once every couple of months we seem to be getting more pets in that have more medical needs, whether that's surgery that they require or a condition that requires some management," she said. "So outside of the annual campaign we're also doing a little bit more GoFundMe type fundraisers for particular animal's care and a little bit more emphasis on what we call the Hope Fund, which is that extra fund that we try to reserve so that we can deal with some of those larger bills."
The Swift Current SPCA has been providing shelter services since 1973 and it has been using the current shelter facility since 1990. The aging building adds to the annual expenses due to the need for maintenance and equipment renewal.
"There's a lot of things that need some attention, just because of the age of the facility now," she said. "So we'll patch up what we need to patch up and we never quite know what that's going to be. Often it's equipment that we've had for quite a long time that suddenly will fail on us and we have to replace pieces."
The COVID-19 pandemic is providing an additional fundraising challenge to the organization, because it cannot carry out previous activities that involved interaction with members of the public during different events. An important advantage of the $21 for '21 appeal is the ease with which people can support the campaign.
"I think where a lot of our events have had to be adapted and there's some we haven't even been able to do, this one is pretty easy," she said. "It's really just an appeal for donations and a lot of folks have founds ways through electronic fund transfer and online donations to do that fairly simply. So we're hoping that people will take a minute to consider it."
This annual appeal started on Feb. 11 with the celebrity pound event, during which local celebrities raised funds to secure their release from the virtual pound.
"In the past we would have done that face to face, either at the shelter or at another public event where we kind of imprison those celebrities for a part of the day and ask them to help us with fundraising, but this year we didn't want to put anyone in that position and potentially make people uncomfortable," she explained. "So we did things virtually this year and we really appreciated people going along with that aspect and continuing to support the event."
The participating local celebrities were Swift Current business owners Katie Taylor and Kristin Tyberg, who are the owner-operators of Fusion Salon + Shop, Shaunavon photographer Chris Attrell, and Ryan Switzer, a City councillor in Swift Current and the owner-operator of broadcasting and media production company Snowstreaker Media.
Cole expressed appreciation for the efforts of the celebrity pound participants, who helped to get the annual appeal off to a good start by raising about $2,200.
The Swift Current SPCA was able to finish 2020 on a financially positive note with generous year-end support from the community during the Christmas season. The ongoing uncertainty of the pandemic situation will make 2021 another challenging year, but they are hoping to continue to receive community support for the shelter operations.
Donations to the $21 for '21 annual appeal can be mailed to the Swift Current SPCA at Box 1163, Swift Current, S9H 3X3 or dropped off the animal shelter at 2101 Knight Crescent or at the SPCA Used Book Store at 37 1st Ave NE.
Donations can also be made online at the SPCA website http://www.spcaswiftcurrent.com. Another option is to send donations through an electronic funds transfer (EFT) to treasurer@spcaswiftcurrent.com
The Swift Current SPCA currently also has a need for foster volunteers to provide short-term in-home care for some shelter animals. Fostering periods may vary from a few days to a few months. The SPCA will provide food, litter and other supplies, and pay for any veterinary costs.
The SPCA will provide new fosters with the necessary information and support, and fosters can choose the type of animal they want to care for. Call the shelter for more information at 306-773-1806.
Councillor Ryan Switzer