RCMP online crime reporting tool launches in Swift Current
Posted on 17 February 2021 by Matthew Liebenberg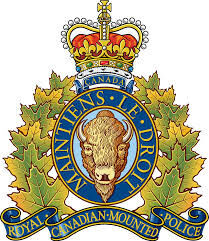 Crime reporting tool launched
Residents in Swift Current and several other communities can now use an online tool to report certain crimes to the RCMP.
The Saskatchewan RCMP selected Swift Current to be part of the pilot launch of the new online crime reporting tool.
"The Saskatchewan RCMP and the RCMP as a whole have always been looking at ways to modernize the methods through which the public can report crime and to make a solution to encourage the public to report crime that they see in their neighbourhoods," Saskatchewan RCMP spokesperson Jessica Murphy said.
She added that the Saskatchewan RCMP F division is very excited to implement this new way to report a crime.
"We definitely believe it will be a great opportunity to keep communities safe and encourage members of the public to report crime that would otherwise go unreported, and having an opportunity to report crime online is definitely helpful," she said. "But the main message too is just to remind everyone that you can still call your local detachment for any crime to report or any information to provide on an ongoing investigation, and that this online tool does not replace that option."
The Saskatchewan RCMP F division is divided into three districts for north, central, and south. The pilot launch of the new online crime reporting tool is taking place in communities located in all three districts.
"We strategically selected certain detachment areas for the soft launch before we roll it out province wide," she explained. "These detachments were chosen because of the location and making sure that we are able to encompass all three policing districts."
The pilot launch started in Swift Current on Feb. 8, and the rollout continued a few days later in Yorkton. In the following week the new tool launched in Kindersley and Melfort, and thereafter in Humboldt and Spiritwood.
The online tool is already available in other RCMP divisions. It was launched recently by the RCMP in British Columbia and Manitoba. The Alberta RCMP already experienced success since launching their online crime reporting platform in May 2020, and over 780 reports were submitted online during the initial six months.
"So we're really hopeful that Saskatchewan residents will find this new tool beneficial for reporting crime to police in their jurisdiction," she said.
Swift Current residents can use their computer or cellphone to report certain crimes if they have a valid e-mail address and an internet connection.
"Online crime reporting will help to ensure members of the public can report crime in a more convenient and accessible way," Murphy noted. "The public can upload images of lost or stolen property directly through the tool when they're making a complaint."
The online crime reporting tool can be used to report the following incidents: Damage or mischief to property under $5,000; theft of bicycle under $5,000; theft under $5,000; theft from vehicle under $5,000; lost or found property; and damage or mischief to vehicle under $5000.
The above mentioned incidents can only be reported online if the following conditions apply: The lost or stolen items cost less than $5,000; the vandalized property will cost less than $5,000 to repair; there are no items involving personal identity, firearms, license plates or decals; and there are no witnesses or suspects.
A person needs to be a victim to be able to submit an online crime report. There might be a duplication of files if a witness or third party submits an online report, and therefore they cannot use this option.
"When a witness is involved with a file, this requires additional witness information and statements, but they can definitely contact their local detachment," she said. "It's just to keep the report as concise as possible and all the details needed to pass along. We can't have multiple files for one type of report."
Residents will therefore have to contact their RCMP detachment to report incidents that do not fit the requirements for submitting an online crime report.
Crimes reported through the online tool will be treated the same as those reported over the phone or in person. The RCMP takes all reports of crime seriously and it wants every crime to be reported.
"Reporting crime online that may otherwise have gone unreported gives us a clear picture of the types of crimes that are occurring in a specific area," she noted. "So it helps us to determine the resources we need to be able to keep everyone safe in their communities and know how to adequately respond to these types of crimes."
According to Murphy the new online crime reporting tool will also assist the RCMP in other ways to deal more effectively with information about crime.
"Reporting a select crime online can help our emergency call takers and frontline police officers focus their time on high priority calls for service and assistance," she explained. "And when we receive online crime reports, this assists us internally with our crime analysis to identify and target crime trends."
Individuals will get a reference number when using the online tool to report a crime, and they should keep that number handy.
"Our officers will only contact you if additional information is required," she said. "However, if you do wish to follow up on the report, we encourage members of the public who file that report to contact their local detachment and provide that reference number that you received when your online crime report was submitted."
The new online crime reporting tool is available at this link: https://ocre-sielc.rcmp-grc.gc.ca/saskatchewan
Crime reporting tool launched