Council approves revised facility rates for 2021-23
Posted on 3 February 2021 by Matthew Liebenberg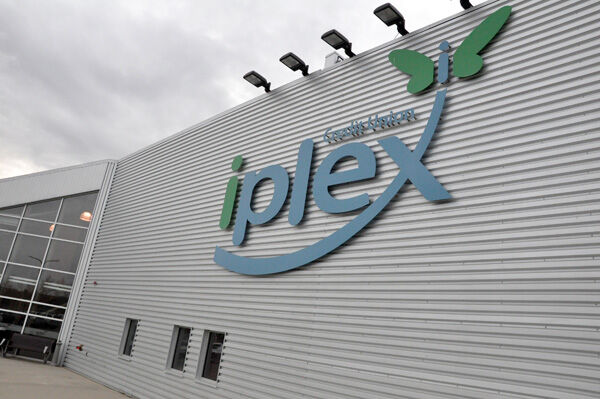 Rates set for Swift Current facilities
Rates for the use of various community facilities in Swift Current will increase with one to two per cent during the next two seasons as a result of a rate review.
Council members approved the Community Services facility rates for the 2021 to 2023 period during a regular council meeting via video conference, Jan. 25.
City General Manager Community Services Jim Jones mentioned the rates for the City's Community Services facilities are reviewed every two years.
"Forecasting, setting and monitoring of facility rates is an on-going and challenging task," he said. "It takes considerable time and effort to calculate future operational expenses in order to set revenue targets to meet the designated recovery rates."
Community Services facilities are divided into minimal or non-revenue generating and main revenue generating facilities.
The ball diamonds, tennis courts, outdoor rinks, soccer pitches, beach volleyball courts, park rentals and art gallery rentals are minimal or non-revenue generating facilities.
The main revenue generating facilities are the Innovation Credit Union iPlex, Aquatic Centre, Fairview Arenas, Lt. Colonel Clifton Centre, Dickson Community Centre, Fairview Pool and Kinetic Park. The revenue recovery potential of these facilities during 2021 are projected to vary between a low of 29 per cent for the Lt. Colonel Clifton Centre and a high of 66 per cent for the Fairview Arenas.
City administration has been following a longstanding direction from previous councils to recover 40 of total operating costs per year from revenue-generating facilities.
"The 40 per cent is an average for all of their facilities," City Chief Administrative Officer Tim Marcus said. "A lot of the Community Services facilities can't return that. We don't get 40 per cent on our parks, we don't get 40 per cent from say the Lt. Colonel Clifton Centre. The pool could never recover 40 per cent without putting it at a price point where nobody would use it. So in the facilities that can recover more than 40 per cent, they do so and hopefully we average somewhere around that 40 per cent when they're all put together at the end of the year."
The City postponed the facility rate review for 2020-21 due to the uncertainty caused by the COVID-19 pandemic. As a result, the 2019-20 rates were carried over into the 2020-21 year and there was no increase to facility rates.
The income from revenue generating facilities help to lower the overall cost to operate and maintain Community Services facilities. The entire Community Services division recovered 47 per cent of costs in 2018 and 46 per cent in 2019. The overall recovery level for 2020 is expected to be close to 45 per cent.
The City was able to limit the negative impact of the pandemic on overall recovery levels through the implementation of certain cost saving measures. There was an energy cost saving due to the closure of facilities as a result of the pandemic and a reduction in expenses on staff salaries. Full-time City staff were re-deployed to work in parks, and it was therefore not necessary to hire students during the summer.
Council members expressed support for the facility rate increases over the next two years and they felt the increases were realistic. The information package for the facility rate increase included a comparison between facility rate levels in Swift Current and other cities in the province.
"Most of the rates seem fairly reasonable to me," Councillor Tom Christiansen said. "I think we're either at or below most of the average rates in the other centres. So I have no issue with any of those."
Councillor John Wall had no problem with the proposed increases and felt it can even be higher to increase recovery rates.
"I think they could be a little higher," he said. "I'm a strong proponent of user pay and I think we should have fees higher. I would like to see them higher actually, maybe next year we could see them higher so we have more than 40 per cent or 50 per cent."
Councillor Pat Friesen felt the setting of the facility rates is a balancing act between cost recovery and affordability for users.
"I too would like to see that recovery rate up as high as possible, but at the same time we have to ensure that people can afford to use the facilities and so it's a tough balancing act," she said.
Councillors Ryan Switzer and Ryan Plewis expressed appreciation for the efforts of the Community Services division to still achieve an overall cost recovery rate in 2020 that was similar to the recovery level in previous years. Plewis said user fees for facilities in the City should still be at a level to allow access.
"The fees are very much a part of whether kids can afford to do those activities and how much we want to subsidize with tax," he mentioned. "And I agree a hundred per cent that it would be great to see us try to bring that rate up, but I would hate to see us bring that rate up too high and risk losing some really valuable things in the community, like for example the 57's and the Broncos who are massive users of our facilities and budgets can be very difficult."
Several councillors felt it was important for the City to avoid direct competition with local businesses through rental rates for items such as tents, draperies, tables and chairs.
"I think it's important that as a City we keep striving not just to be comparable with the businesses that are providing a service in our community, but not to be in competition with them," Christiansen said. "So I'd like everyone to keep that in mind in future reference."
Nicole Spenst, the event and program manager at the Community Services division, said the City's goal is not to be in competition and these items are usually not taken off-site for outside competition rentals.
"It's more for our internal use within our own usage of events that take place on our grounds, for example Kinetic Park," she explained. "Some of them do go off-site, but when we do that community comparison when you go through that rate review, that's one of the things we really take into consideration to ensure that we're not undercutting our rates to what some other companies in town might be charging."
Rates set for Swift Current facilities