Ford trucks the target of thieves in southwest Sask. 
Posted on 27 July 2023 by Ryan Dahlman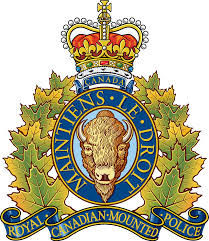 Contributed
Over the dates of July 23 and July 26, Swift Current Rural and Swift Current Municipal have responded to 3 separate reports of stolen Ford F250s or F350s.
On July 23, a 2005 grey Ford F350 was stolen from a business on Chaplin Street West. Left behind was a Ford F250 reported stolen out of Alberta.
Then on July 25, a 2010 Ford F350 was stolen from the Tompkins Fire Hall. This vehicle was recovered shortly after in the ditch west of Tompkins.
Lastly, on July 26, a black 2000 Ford F250 was stolen from a residence on Battlefield Trail. Still outstanding are the 2005 grey Ford F350, Saskatchewan licence plate 730LII and the black 2000 F250, Saskatchewan licence plate 138KNF. In 2 of the three cases, the suspects did not have the vehicle keys and were able to bypass door lock mechanisms and ignition systems.
RCMP are investigating these thefts as related and would like to remind people of the following tips to protect your property:
• Ensure all vehicles, outbuildings, and garages are locked;
• Remove any valuable property from your vehicles over night;
• If not able to park inside a garage, park in a well lit area;
• Give consideration to installing cameras and motion sensors in areas where vehicles are parked;
• Install and use theft deterrent systems such as vehicle alarms or steering wheel clubs.
If you see suspicious activity, please call your local RCMP detachment or 310-RCMP (911 in an emergency). If you have information relating to these investigations, please contact the Swift Current Municipal RCMP at 306-778-4870. Information can also be submitted anonymously by contacting Saskatchewan Crime Stoppers at 1-800-222-TIPS (8477) or http://www.saskcrimestoppers.com.