Hail storm pounds Swift Current
Posted on 25 July 2023 by Matthew Liebenberg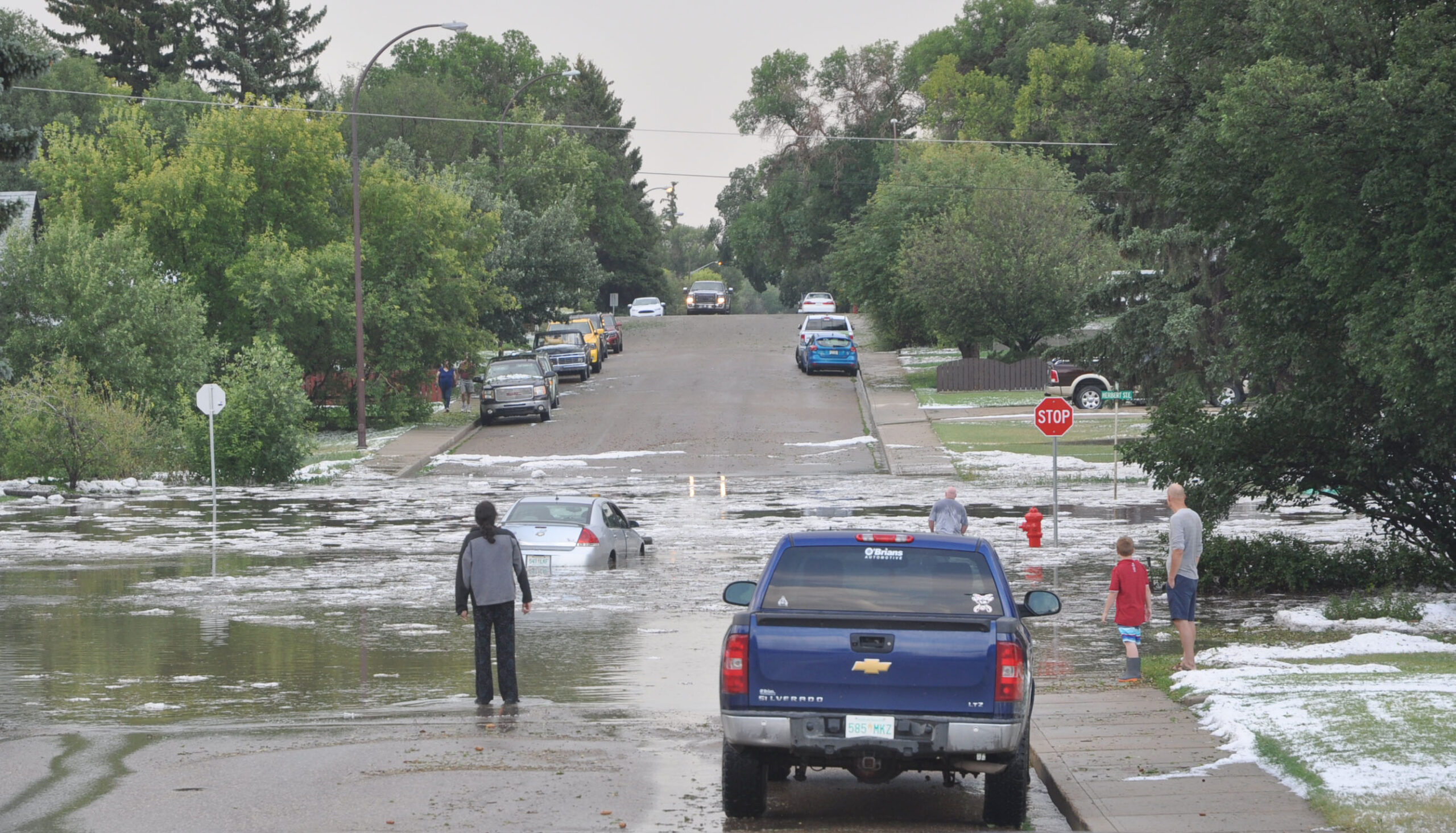 Residents look at a stranded vehicle in a flooded intersection near the Swift Current Branch Library.
By Matthew Liebenberg
An intense rainstorm with strong winds and hail hit Swift Current during the early evening on July 22. The stormwater system struggled to cope with the deluge of water and there was localized flooding in lower lying areas in various parts of the city.
The large amount of rain in a short period also caused some wet basements due to water intrusion. Several vehicles got stuck in the rising water on different streets.
Trees were damaged and branches were broken by the strong wind gusts. A parked vehicle was hit by a broken tree branch on the south side near Fairview Pool.
The pea- to grape-sized hail caused damage to gardens, with plants stripped of their leaves and flowers as well as damage to fruit and vegetables. The total precipitation measured at the Environment and Climate Change Canada meteorological station at Swift Current was 24.9 millimeters. Two Swift Current residents reported their garden rain gauge measurements on the Great Saskatchewan Rain Gauge Facebook page.
One measured almost 1.5 inches (38 mm) of rain in about 15 minutes and the other gauge indicated about 2.4 inches (60 mm) of precipitation.