Swift Current Pride Week will celebrate diversity and inclusion
Posted on 28 June 2023 by Matthew Liebenberg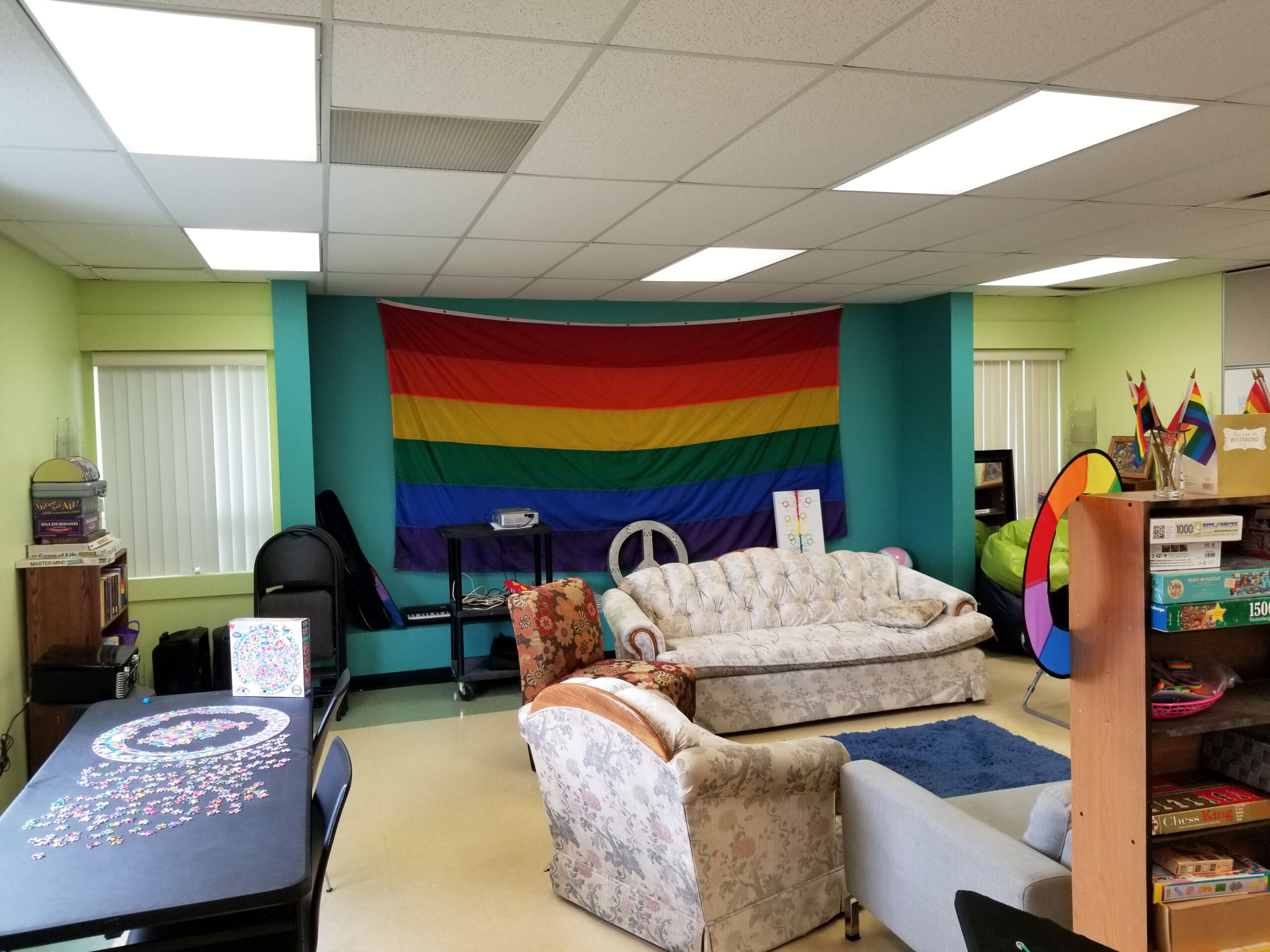 The Southwest Saskatchewan Pride drop-in centre offers a safe space to relax and to feel at home.
By Matthew Liebenberg
The different activities during the upcoming Swift Current Pride Week will be a celebration of the community's diversity, but it will also aim to create an awareness about the importance of an inclusive community where everyone feels welcome.
Southwest Saskatchewan Pride is hosting Pride Week in Swift Current from July 3-8. It is a non-profit organization that encourages the creation of welcoming and inclusive communities for 2SLGBTQ+ people and allies through visibility, partnerships and community events.
Dawn Caswell, a board member and treasurer for Southwest Saskatchewan Pride, said there is an ongoing need for education and awareness.
"We are just regular people doing regular jobs in our regular days, and some of our group just happens to be queer," she mentioned. "So is it important to keep raising awareness? Absolutely, especially now when there's a real politicized kind of a lobby against the LGBTQ community. … Our role still has to be educating and maintaining that visibility."
Smaller Pride events have taken place in Swift Current before the formal establishment of Southwest Saskatchewan Pride nearly a decade ago. It organized the city's inaugural Pride Week in 2017, when the first permanent rainbow crosswalk in Saskatchewan was unveiled on the 200 block of Central Avenue North. The grand opening of the Southwest Saskatchewan Pride drop-in centre took place a year ago during the 2022 Pride Week.
"So I do think we're making a difference," she said. "We faced very little backlash from our community, with the exception of the repeated vandalism on the crosswalk. People have been so open and just so willing to be a part of this. Virtually everything in the drop-in centre has been donated. … People have just been very willing to be a part of this and that tells me the majority of people out there are aware and understand. They get it that we're just people."
She noted that Swift Current Pride Week will be somewhat scaled down this year for practical reasons.
"We're all volunteers on the board and we all have full-time jobs outside of this," she said. "So finding the time to do a really massive event is difficult for all of us and this year in particular we're finding we're a little short-handed and a little underfunded. … So we're finding that scaling it back gives us a little bit of leeway and freedom to focus on some of the events and make them really big and not have to worry about filling every minute of Pride Week."
The City of Swift Current formally proclaimed Pride Week at the June 26 regular council meeting. Pride Week will officially kick off with a flag raising at noon on July 3 on Market Square.
There will be no formal activity on July 4, but the drop-in centre will be open from 1-7 p.m. It is in the Dickson Community Centre at 751 Lorne Street West. The centre fulfills an important function in the community as a safe space.
"It's a place they can come and be themselves, play games or do puzzles or just sit and visit with somebody, " she said. "There's a library here. They can get books to read. We've got a piano to play and cold drinks in the fridge. So it's a pretty welcoming place and I think the fact that we get repeat people coming all the time is an indication that it's here for the right reasons."
Queer trivia night, a favourite event during Pride Week, will take place at Lucky Charlie's on July 5
"That's always a fun event and it's always well attended," she said. "There's no charge for that. People can come and order what they want, and just learn a little bit about queer history."
Rainbow Bowling will be another free evening event, taking place at The Social Bowl bowling alley on July 6.
"We have booked up the whole alley," she said. "So anybody who wants to come is welcome to come and bowl. It's a very family friendly event."
An annual highlight is the Pride march. There will be a Pride Week booth at Market Square on July 8 and the Pride march starts at noon.
"We'll be leaving Market Square at 12 and doing our Pride March just through a small route, and then heading back to Market Square," she noted.
There will be a drag queen makeup workshop at the drop-in centre starting mid-afternoon on June 8 and a drag show in the evening at a location still to be finalized. Two drag show performances are planned, one being a family-friendly event and the other an adult themed event.
There will be a Show your Pride photo contest during the entire week, which is an opportunity for people to show how they celebrate Pride. Pride Week passports will be available with an opportunity to win prizes when completed passports are entered for the draw.
For more information about events during Swift Current Pride Week, visit the Southwest Saskatchewan Pride website (www.southwestsaskpride.com) or Facebook page.