Swift Current Municipal RCMP: Search warrant execution results in arrest and charges laid
Posted on 2 June 2023 by Ryan Dahlman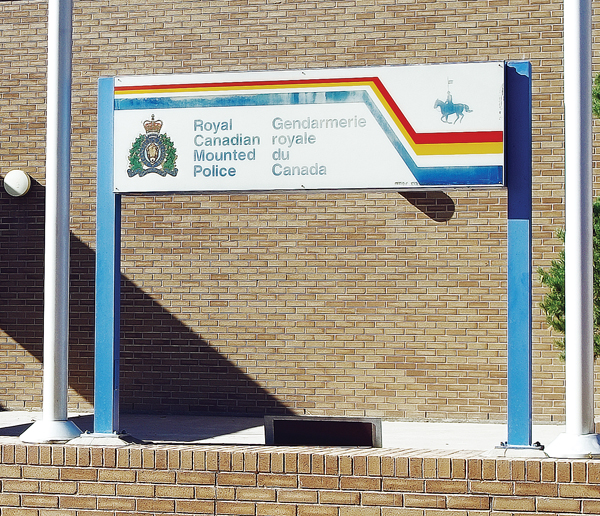 Contributed
On May 31, officers from the Swift Current Municipal General Investigation Section (GIS), Saskatchewan RCMP Critical Incident Program, Swift Current RCMP Traffic Services Unit, Swift Current Police Dog Services, and Saskatchewan RCMP's Swift Current Saskatchewan Trafficking Response Team (STRT), executed a search warrant at a residence located on the 200th block of 7th Avenue in the city of Swift Current, in relation to an ongoing illegal firearms possession investigation.
Upon police arrival, officers located an adult male outside of the residence and arrested him without incident.
Officers verbally called out to the residence and requested any additional occupants to exit. An adult female immediately complied and was taken into custody without incident. She was released with no charges.
Due to the nature of the investigation, officers remained on scene for an extended period of time. For approximately 90 minutes, officers took steps to ensure the residence was clear of any other remaining occupants or unforeseen threats that may impact the safety of the officers or community members. To do this, officers used verbal de-escalation skills with potential occupants inside the residence and deployed several non-lethal tools such as horns, sirens and flashbangs.
There were no shots fired at any point during the investigation and no injuries to anyone involved.
Swift Current Municipal RCMP would like to again thank the community for their cooperation throughout the investigation.
As a result of this investigation, 29-year-old Theoren Delmage, from Swift Current, has been charged with the following:
• Possession of a prohibited weapon, Sec. 92(2) CC;
• Possession of ammunition while prohibited Sec. 117.01(1) CC
• Possession of cocaine for the purpose of trafficking, Sec. 5(2) of the CDSA;
Theoren Delmage is scheduled to make his first appearance in court in Swift Current on June 2, 2023 (Information # 90505168).
The investigation is ongoing.
If you have information relating to this investigation, please contact the Swift Current Municipal RCMP at 306-778-4870. Information can also be submitted anonymously by contacting Saskatchewan Crime Stoppers at 1-800-222-TIPS (8477) or http://www.saskcrimestoppers.com.