Victim of human trafficking located by Saskatchewan RCMP Roving Traffic Unit near Swift Current
Posted on 8 May 2023 by Prairie Post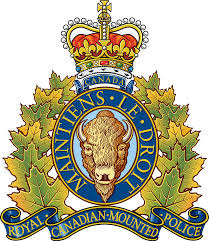 Contributed
On May 4 at approximately 2 p.m., officers from the Saskatchewan RCMP Roving Traffic Unit (RTU) stopped a vehicle for speeding on Highway 1, near Swift Current.
The car had an Ontario license plate and was driven by a female under the age of 16, who was the lone occupant.
Investigation by police determined the female was reported as missing from Ontario and was a suspected victim of human trafficking. Officers requested assistance representatives from the Ministry of Social Services in Swift Current, who accompanied the female to the hospital to receive medical care. Transportation is being arranged to return the female to her home.
No charges are anticipated to be laid, as such, Saskatchewan RCMP will not be identifying any further details of the female to protect her privacy.
Saskatchewan RCMP worked in consultation with the Hamilton Police Service and the Swift Current RCMP Saskatchewan Trafficking Response Team (STRT) to gather and corroborate information on this investigation. The RCMP STRT supports the Saskatchewan RCMP's mandate of keeping communities safe and aims to stop or disrupt inter and intra-provincial criminal groups involved in the trafficking of controlled substances and firearms, as well as human trafficking.
Hamilton Police Service has taken carriage of the ongoing investigation due to the area of police jurisdiction.
The Saskatchewan RCMP takes a victim-centered, trauma-informed response to human trafficking
It is important to remember, this crime has no borders, which is why the Saskatchewan RCMP works interjurisdictionally to investigate these complex files and works closely with municipal police agencies and government partners across the country.
Saskatchewan RCMP reminds the public that anyone can be a target for human trafficking. Victims may be trafficked by someone they know: a former or current partner, family member, friend, or trustworthy person. The recruiting tactics can be subtle, often victims don't even know they're being trafficked.
Traffickers may approach potential victims by:
• Pretending to be a potential love interest, friend or support person
• Connecting over social media or in person
• Offering gifts or money
• Introducing drugs or alcohol
• Threatening potential victims' loved ones if they don't comply
Additional information on recognizing human trafficking victims can be found online.
How to report human trafficking
Traffickers maintain control over the victim by using different tactics such as violence, threats and manipulation so that the victim believes that they can't leave their situation.
If you or someone you know may be a victim of human trafficking, call the Hotline at 1-833-900-1010 or submit an anonymous tip online. The Canadian Human Trafficking Hotline is confidential and operates 24/7, 365 days a year. It offers services in more than 200 languages. It's accessible to deaf, hard-of-hearing and non-verbal people.
To report a crime, or for police assistance, contact your local RCMP detachment or the police service of jurisdiction in your area. If you wish to report a crime anonymously, you can also contact Crime Stoppers at 1-800-222-TIPS (8477). Call 911 if you suspect someone has been trafficked and is in immediate danger.
Resources:
• The latest statistics on Human Trafficking in Canada is available in a PDF format on the Statistics Canada website: Trafficking in persons in Canada, 2021 (statcan.gc.ca)
• The Centre to End Human Trafficking: https://www.canadiancentretoendhumantrafficking.ca/
• Sharing information critical in fight against human trafficking: https://www.rcmp-grc.gc.ca/en/gazette/sharing-information-critical-fight-human-trafficking