Write Out Loud hosting author of "If Sylvie Had Nine Lives"
Posted on 5 May 2023 by Prairie Post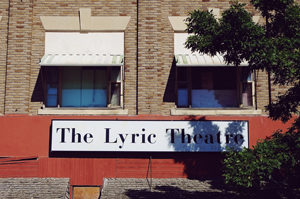 Submitted
Saskatoon author, Leona Theis, presents "If Sylvie Had Nine Lives" (Freehand Books, 2020), a novel-in-stories that follows a woman through nine parallel lives over a span of forty years, each tracing the life she might've had, depending on the choices she made in the beginning. Sylvie is funny, sly, sensual, and flawed but appealing through tales of rash decisions, romance, mishaps, and missteps. "If Sylvie Had Nine Lives" won the High Plains Book Award for Short Stories, a Saskatchewan Book Award for Fiction, and the John V Hicks Manuscript Award. It was also the 2023 pick for the digital book club Together We Read Canada.
Ms. Theis' first book, "Sightlines", a portrait of a Saskatchewan town through interlocking stories, won two Saskatchewan Book Awards, and her novel, "The Art of Salvage" was about messing up and finding hope. She's had personal essays published in literary magazines and anthologies in Canada and the United States and won creative non-fiction awards from the CBC and Prairie Fire Magazine.
Ms. Theis has been writer-in-residence at Wallace Stegner House in Eastend and Mackie Lake House in British Columbia. She teaches workshops for colleges, high schools, and writers' groups, and serves as a mentor through the Saskatchewan Writers' Guild and the University of Saskatchewan's Master of Fine Arts in Writing. Her goal is to challenge writers to delve below surfaces and find their own ways to bring sentences and scenes to life.
Write Out Loud welcomes Leona Theis to the Swift Current Lyric Theatre Stage at 7:00 p.m., May 17, 2023. Prior to Ms. Theis' presentation, local musician, Mark Penner, will entertain. Sponsorship for this evening is generously provided by the Saskatchewan Writers' Guild.