Swift Current Rural RCMP asks public to report sightings of Barsness
Posted on 1 May 2023 by Prairie Post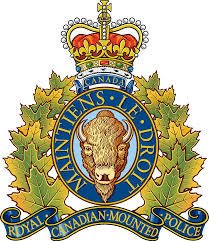 Contributed
In November 2022, Swift Current Rural RCMP received a report of an unauthorized possession of firearms.
As a result of investigation, officers executed a search warrant at a residence in Webb, SK on February 20, 2023. They located and seized 34 firearms, approximately 1000 rounds of ammunition, 19 grams of methamphetamine and a sum of cash from the residence.
As a result of continued investigation, 50-year-old Ryan Barsness from Webb, SK is charged with:
– three counts, unsafe storage of firearms, Section 86(2), Criminal Code;
– three counts, unauthorized possession of a firearm, Section 92(1), Criminal Code;
– two counts, possession of a loaded restricted firearm, Section 95, Criminal Code; and
– one count, possession of a weapon obtained by crime, Section 96. Criminal Code.
(Information 90475515).
A warrant has been issued for Ryan Barsness's arrest and Swift Current Rural RCMP are actively working to locate him.
Ryan Barsness is described as approximately 5'5" and 180 lbs with blue eyes and brown hair. He has a scar on his right eyebrow. We are working to locate a photo of him.
Barsness is known to travel to the Regina area but his current whereabouts are unknown.
If you see Barsness or have information on his whereabouts, contact Swift Current Rural RCMP at 306-778-5550. Information can also be submitted anonymously by contacting Saskatchewan Crime Stoppers at 1-800-222-TIPS (8477) or http://www.saskcrimestoppers.com.