Long Day's Night Music Festival features exciting line-up of performers
Posted on 21 April 2023 by Ryan Dahlman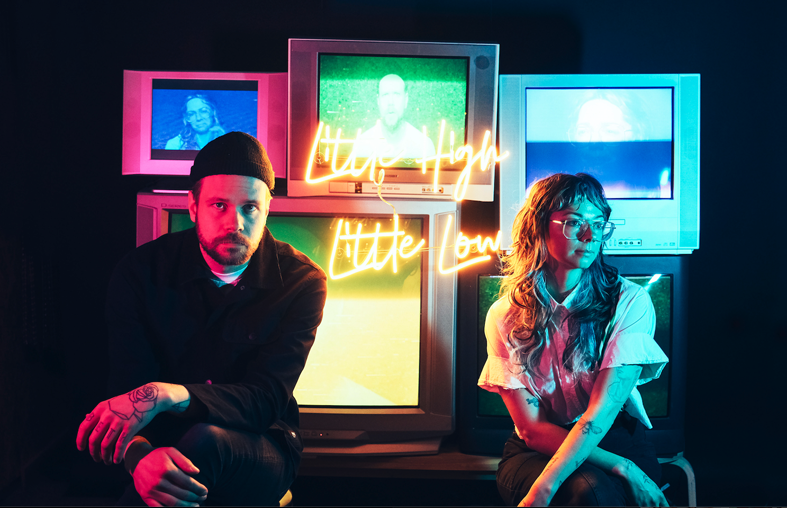 Long Day's Night Music Festival features exciting line-up of performers By Matthew Liebenberg mliebenberg@prairiepost.com The line-up of performers at the Long Day's Night Music Festival in Swift Currents promises to be a memorable experience for music fans. The festival offers an annual celebration of the summer solstice during four nights of musical entertainment, June 22-25. The headlining artists for each night were announced on April 1 and tickets as well as festival passes are now available. Amanda Girardin, the festival's artistic director, said it is always exciting and a little nerve-racking to announce the line-up for the event. "You're always a bit nervous about the reaction you're going to get, but so far it's been really positive," she mentioned. "It seems like excitement is building for the festival, which is great. That's what you want to see." It is not an easy task to select the musicians to headline each night's performance during the festival and a great deal of discussion takes place beforehand. "We have a long list of acts that we keep our eye on throughout the year," she said. "Folks who are winning awards, people that are getting picked up by other festivals. We're constantly making lists and talking about different artists." The initial announcement featured the main performers during each night of the festival, but further details about the opening acts will be revealed soon. "Normally for Long Day's Night we run a Friday and Saturday opener," she noted. "We are considering some other thoughts on Thursday and Sunday night as well. So folks will just have to stay tuned for those as we release them. We want to give everyone a great show each of the nights." A key goal of the festival is to provide a great line-up of Canadian musical talent in different genres to cater for various musical tastes. "We want to be able to reach as large of a demographic as we can," she said. "So there's a little bit of country, some Americana, some rock, some really fun pop and a little bit of electric. We try and cover a wide variety of genres over the four nights. We can't get all of the acts that we might want or touch on all of the genres that we're looking for, but I think that for the most part folks can find something that they might like in one of the nights, for sure." The festival also offers a great opportunity for patrons to discover performers and broaden their own musical experiences. "That's what I personally love about going to festivals with multiple acts," she said. "You might know one or two folks on the bill and then maybe you don't know the rest of the artists, but I'm rarely disappointed in the other acts that I'm unfamiliar with and for sure I'm coming out of the festival with one or two that I'm really excited about and I'm going to watch for future years. So it's a great way to rediscover new music and to learn about other artists." The Long Day's Night Music Festival takes place on Swift Current's south side at Marston Street and 11th Avenue SW in conjunction with the Windscape Kite Festival. The music festival will kick off on June 22 with the hard driving rock sound of the Arcana Kings, formerly the Johnny McCuaig Band. The band's popular song Here We Go has been used by the Saskatchewan Roughriders at the start of home games. "It's sort of anthem rock," Girardin said. "They're going to just blow the doors down of the tent. So a really fun rock band. They've had a ton of success for the last number of years. They have played a few times at Blenders and put on a fantastic show. I think they're going to be a really fun opening night for the festival and really set the tone for the rest of the nights." The Royal Foundry, an electro-folk-pop trio, will perform at the festival on June 23. Their latest album Little High Little Low was released in June 2022. They have received numerous nominations and awards for their music, including winning the international John Lennon Songwriting Contest in the pop category in 2018. "The Royal Foundry has been to Swift Current before," she noted. "We've had them with Blenders and they are a fabulous couple from Alberta, an indie pop rock group. They just put on a super fun, super dance vibe that everybody is going to enjoy." Begonia, a pop powerhouse from Manitoba, will be performing at the festival on June 24. Her latest album Powder Blue was release in February. She is current on an extensive tour in the United States and her appearance at the Long Day's Night Music Festival will be part of several upcoming Canadian performances that will include the Saskatchewan Jazz Festival and the Calgary Stampede. "I've been keeping my eye on her for a while," Girardin said. "She's been doing such great things. Right now, she's on tour in the States and just getting all kinds of great press from that. So we're really excited to have her come. She puts on a fabulous show and that will be super fun." The festival will conclude on June 25 with Americana musician Mariel Buckley, who previously performed at Blenders in Swift Current. She has been called a modern Loretta Lynn and opened for k.d. lang in 2017. Buckley's most recent album Everywhere I Used To Be was released in 2022 and her musical achievements include being named Roots Artist of the Year at the 2019 Western Canadian Music Awards. "She's just becoming a rising star out of Alberta," Girardin said. "She's doing some really great things and we're really excited to have her as a headliner closing out the festival on Sunday night." Festival passes at $120 for all four nights and tickets for each evening are now on sale. They are available at Pharmasave in Swift Current and online on the Long Day's Night Music Festival website at www.longdaysnight.ca
By Matthew Liebenberg
The line-up of performers at the Long Day's Night Music Festival in Swift Currents promises to be a memorable experience for music fans.
The festival offers an annual celebration of the summer solstice during four nights of musical entertainment, June 22-25.
The headlining artists for each night were announced on April 1 and tickets as well as festival passes are now available.
Amanda Girardin, the festival's artistic director, said it is always exciting and a little nerve-racking to announce the line-up for the event.
"You're always a bit nervous about the reaction you're going to get, but so far it's been really positive," she mentioned. "It seems like excitement is building for the festival, which is great. That's what you want to see."
It is not an easy task to select the musicians to headline each night's performance during the festival and a great deal of discussion takes place beforehand.
"We have a long list of acts that we keep our eye on throughout the year," she said. "Folks who are winning awards, people that are getting picked up by other festivals. We're constantly making lists and talking about different artists."
The initial announcement featured the main performers during each night of the festival, but further details about the opening acts will be revealed soon.
"Normally for Long Day's Night we run a Friday and Saturday opener," she noted. "We are considering some other thoughts on Thursday and Sunday night as well. So folks will just have to stay tuned for those as we release them. We want to give everyone a great show each of the nights."
A key goal of the festival is to provide a great line-up of Canadian musical talent in different genres to cater for various musical tastes.
"We want to be able to reach as large of a demographic as we can," she said. "So there's a little bit of country, some Americana, some rock, some really fun pop and a little bit of electric. We try and cover a wide variety of genres over the four nights. We can't get all of the acts that we might want or touch on all of the genres that we're looking for, but I think that for the most part folks can find something that they might like in one of the nights, for sure."
The festival also offers a great opportunity for patrons to discover performers and broaden their own musical experiences.
"That's what I personally love about going to festivals with multiple acts," she said. "You might know one or two folks on the bill and then maybe you don't know the rest of the artists, but I'm rarely disappointed in the other acts that I'm unfamiliar with and for sure I'm coming out of the festival with one or two that I'm really excited about and I'm going to watch for future years. So it's a great way to rediscover new music and to learn about other artists."
The Long Day's Night Music Festival takes place on Swift Current's south side at Marston Street and 11th Avenue SW in conjunction with the Windscape Kite Festival.
The music festival will kick off on June 22 with the hard driving rock sound of the Arcana Kings, formerly the Johnny McCuaig Band. The band's popular song Here We Go has been used by the Saskatchewan Roughriders at the start of home games.
"It's sort of anthem rock," Girardin said. "They're going to just blow the doors down of the tent. So a really fun rock band. They've had a ton of success for the last number of years. They have played a few times at Blenders and put on a fantastic show. I think they're going to be a really fun opening night for the festival and really set the tone for the rest of the nights."
The Royal Foundry, an electro-folk-pop trio, will perform at the festival on June 23. Their latest album Little High Little Low was released in June 2022. They have received numerous nominations and awards for their music, including winning the international John Lennon Songwriting Contest in the pop category in 2018.
"The Royal Foundry has been to Swift Current before," she noted. "We've had them with Blenders and they are a fabulous couple from Alberta, an indie pop rock group. They just put on a super fun, super dance vibe that everybody is going to enjoy."
Begonia, a pop powerhouse from Manitoba, will be performing at the festival on June 24. Her latest album Powder Blue was release in February. She is current on an extensive tour in the United States and her appearance at the Long Day's Night Music Festival will be part of several upcoming Canadian performances that will include the Saskatchewan Jazz Festival and the Calgary Stampede.
"I've been keeping my eye on her for a while," Girardin said. "She's been doing such great things. Right now, she's on tour in the States and just getting all kinds of great press from that. So we're really excited to have her come. She puts on a fabulous show and that will be super fun."
The festival will conclude on June 25 with Americana musician Mariel Buckley, who previously performed at Blenders in Swift Current. She has been called a modern Loretta Lynn and opened for k.d. lang in 2017. Buckley's most recent album Everywhere I Used To Be was released in 2022 and her musical achievements include being named Roots Artist of the Year at the 2019 Western Canadian Music Awards.
"She's just becoming a rising star out of Alberta," Girardin said. "She's doing some really great things and we're really excited to have her as a headliner closing out the festival on Sunday night."
Festival passes at $120 for all four nights and tickets for each evening are now on sale. They are available at Pharmasave in Swift Current and online on the Long Day's Night Music Festival website at http://www.longdaysnight.ca