Saskatchewan Water Security Agency provides a Friday update for the provincial spring run-off situation
Posted on 14 April 2023 by Prairie Post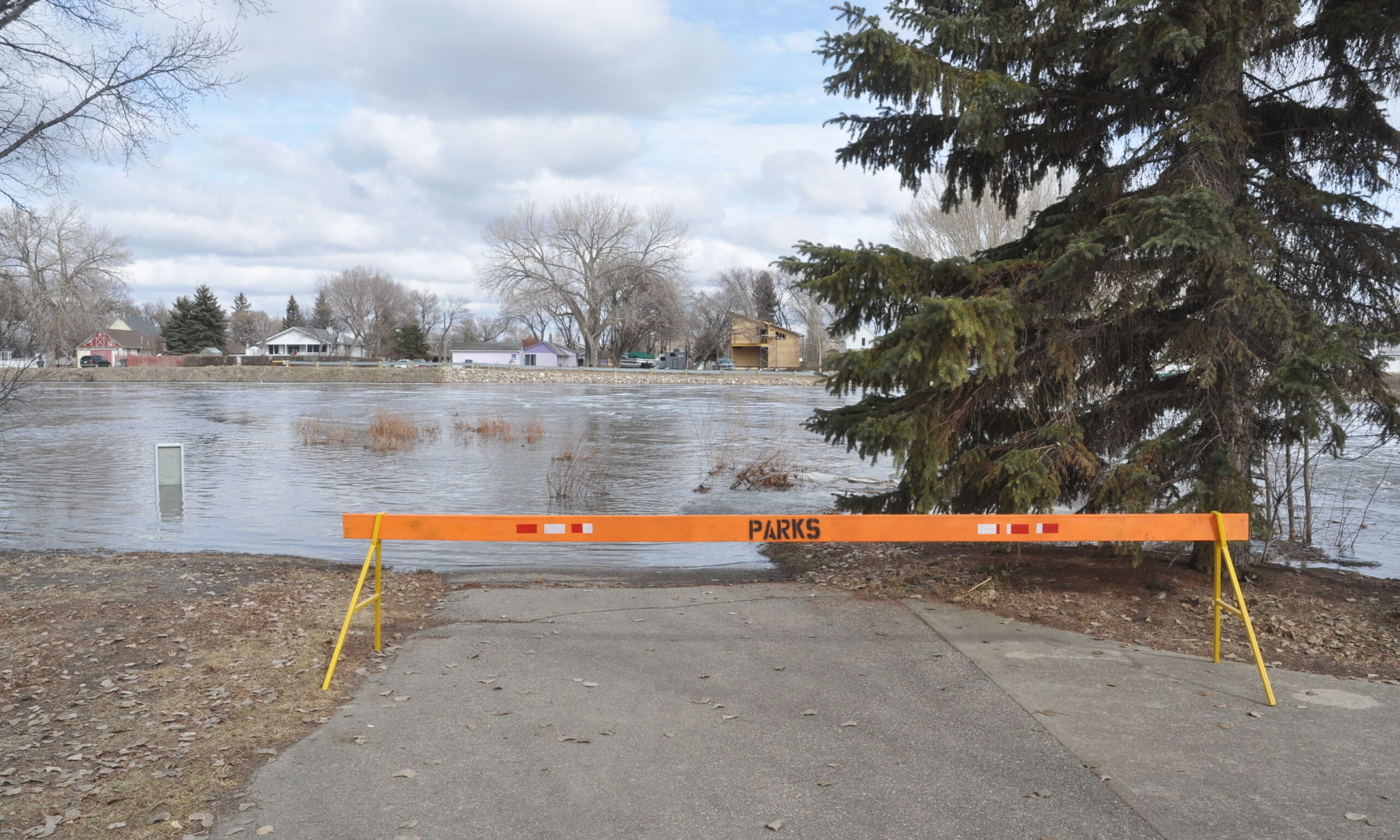 Contributed
The Water Security Agency (WSA) is providing an update on the status of the spring runoff for Saskatchewan.
Warming temperatures have meant that runoff is now underway across most of the southern part of the province. A rapid melt has brought about higher than forecast runoff for some parts of the south, particularly along the Swift Current Creek where there has been localized flooding in the City of Swift Current.
Swift Current Creek
Flows along the Swift Current Creek are stabilizing and now range between 75 and 100 m3/s (cubic metres per second) without any significant flood impacts. Local runoff between Duncairn Dam and the city have continued to decline.
WSA is working to manage flows through the city by maximizing storage at Duncairn Dam (Reid Lake), keeping releases to a minimum, and diverting some water around the city using the Swift Current Main Canal.
Cooler temperatures yesterday and today have caused the melt and runoff to slow. The rain and snow received over the area over the past day is not expected to result in higher peak flows at this time.
Thomson Lake/Wood River Basin
Moving to the Thomson Lake and Wood River basin, the situation is stable as flows on Wood River are nearing a peak. A small increase at Lafleche Dam is expected and while there is some minor localized flooding downstream, it is not impacting infrastructure or buildings and flows are receding throughout the basin.
Souris River
A rapid rise in flows on Long Creek resulted in the activation of the Boundary to Rafferty Diversion Canal yesterday. Water is being diverted at a rate of 40 m3/s to Rafferty Reservoir where ample storage exists. Elsewhere in the basin, melt is in the early stages and WSA will continue to monitor conditions and provide updates as they develop.
Qu'Appelle River
Peak flows on the Moose Jaw River are expected on or about Sunday this weekend with flows similar to spring 2022. WSA is monitoring the potential for ice jamming; however, at this time, unless ice jams form, no issues are anticipated as flows should remain within the channel's capacity.
Elsewhere on the Qu'Appelle system above normal flows consistent with the March and April runoff forecasts are underway and we do not expect to see significant impacts from runoff at this time.
Lakes in the Qu'Appelle system will see peak inflows in the coming days.
As with areas near Moose Jaw, ice buildup may be an issue depending on how and where it occurs. WSA will continue to monitor conditions along the Qu'Appelle and provide updates as they develop.
Runoff within the southwest is also ongoing with well above normal flows on lower portions of the Frenchman River.
In northern and central areas of the province, snowmelt is ongoing but is less advanced. At this time, it appears that runoff over these areas will be similar to what was predicted in WSA's April Snowmelt Runoff Update and will not be problematic. However, localized flooding, particularly if ice jams form, could occur.
WSA reminds the public that flows along water bodies can change rapidly at this time of year and urges the public to take caution. If you observe an ice jam, keep your distance as the ice can shift or crumble causing injury.
In the event where a situation exceeds the coping capacities of the local authority or where the local authority requires extra support and/or resources, the Saskatchewan Public Safety Agency (SPSA) can provide additional assistance. SPSA can be reached by calling 1.800.667.9660, and further information on submitting a request for assistance can be found here.
WSA will provide regular updates throughout the runoff period and as conditions change.