Morse RCMP responded to collision on Highway #1 Sunday night
Posted on 3 April 2023 by Prairie Post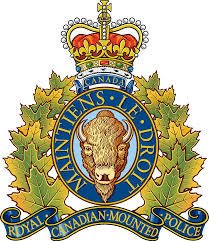 Contributed
Morse RCMP responded to a multi-vehicle collision on Highway #1 eastbound, between Ernfold and Chaplin around 6:30 p.m. April 2.
The eastbound lanes were currently blocked and motorists were backed up Sunday nigh
Roads were extremely slippery in the area. If you must travel, please slow down. Consider delaying travel in the area if possible.
For the most up-to-date highway conditions, check out the Saskatchewan Highway Hotline map at: http://hotline.gov.sk.ca/map.html.
Before you travel in winter weather, ensure your vehicle has lots of fuel and that you have extra warm clothes, snacks, water and a snow shovel on hand. Traction mats, a tow rope or chain and a booster cable are also great to keep in your vehicle, as well as a spare phone charger.