17U Jr SunDogs Black win medal, lead charge going into provincials
Posted on 22 March 2023 by Ryan Dahlman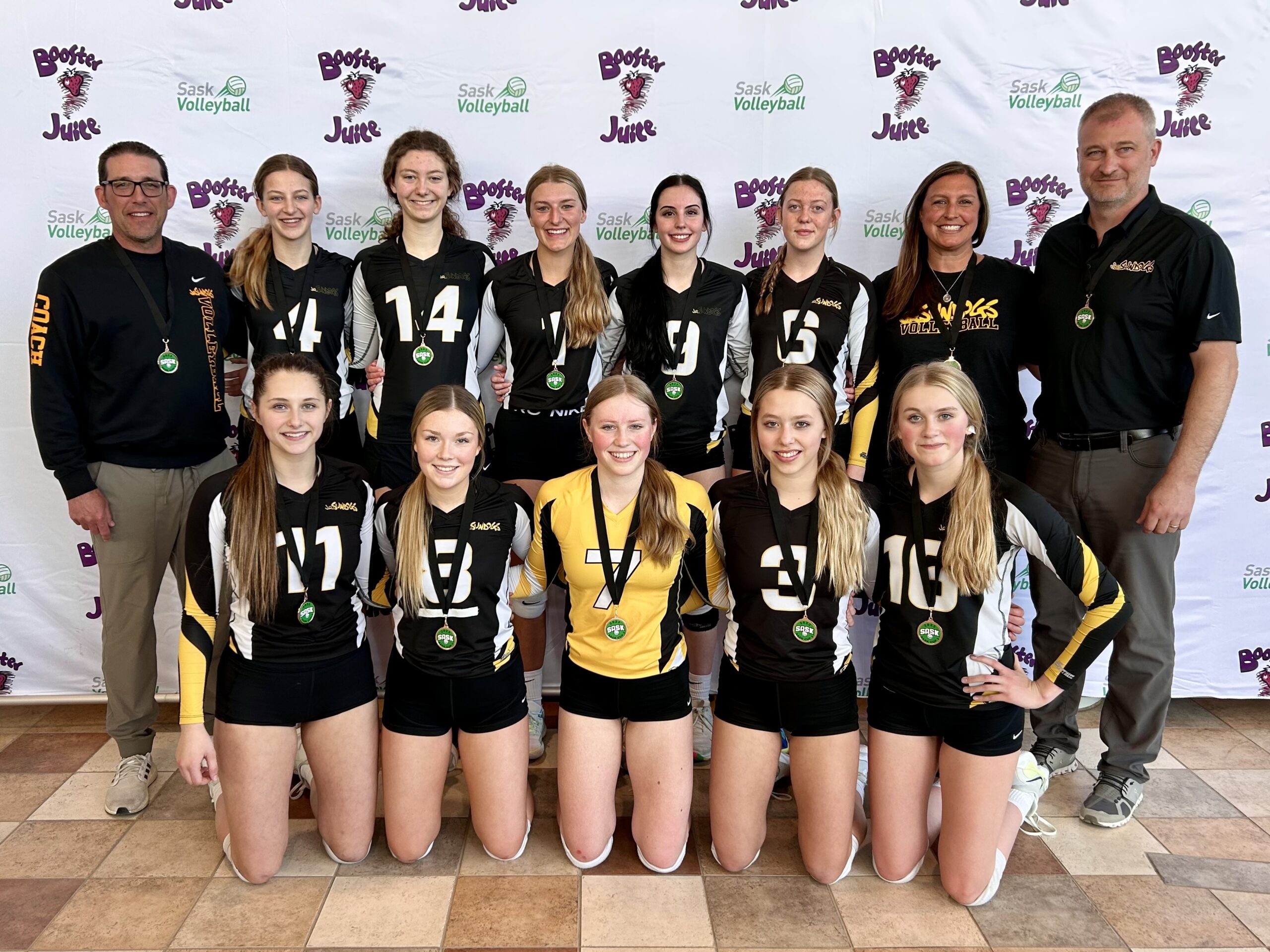 Contribution
The 17UW Jr SunDogs Black are making a name for themselves this club volleyball season. After placing 5th at Sask Cup 1, the team, coached by Darren Lehmann, Shawn Fraser and Kendra Lehmann, have worked hard to hit the court stronger and more determined each tournament. 
The girls brought home Division 1 Silver from Sask Cup 2 in Lloydminster, taking down the Saskatoon Huskies in a fantastic semi final and coming up just short in an exciting and well played three set gold medal match against the Regina Cougars, 23-25, 25-16, 11-15. This past weekend, the team again faced some great competition at Sask Cup 3 in Regina.
After placing first in their pool, they defeated the PA Toppers in the quarter final and took a tough semi final loss against Sask Stealth, 19-25 and 20-25. In a not predicted turn of events, they again faced the number one ranked Regina Cougars, this time in the bronze final. The 17U Jr SunDogs Black came out victorious in two sets, 25-19 and 25-23, bringing home Division 1 Bronze.
Other tournament placings so far this season are Silver medals at the Calgary Aces and QCVC Regina tournaments and the Gold medal at the 18 Jr SunDogs Black home tournament.
The Sask Volleyball Provincial standings were released yesterday evening and the 17U SunDogs Black lead the province with 191 points, placing them as the number one seed heading into provincials.
Notable tournaments moving forward, the 17U SunDogs will host a 12-team home tournament at Ecole Centennial and All Saints March 31-April 2, Sask Volleyball Provincials in Saskatoon/Warman March 21-23 and Volleyball Canada Nationals in Calgary May 14-16.