Great Plains College to host 11th annual Carhartts & Caviar Welding Showcase and Auction
Posted on 12 January 2023 by Ryan Dahlman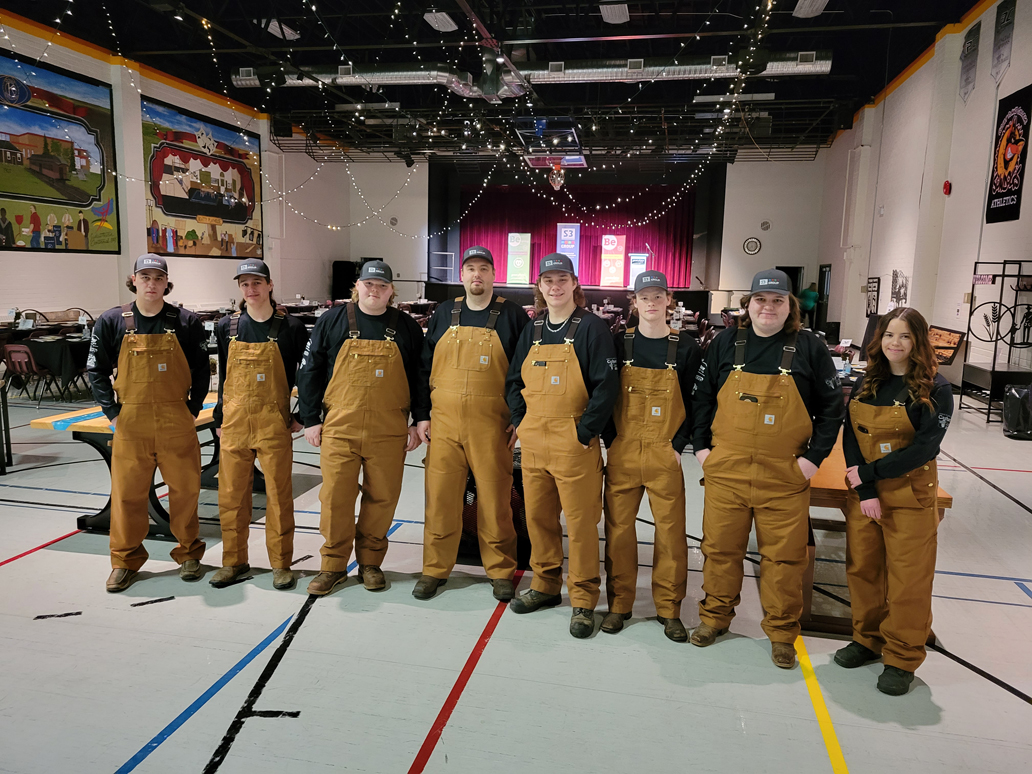 At year's event, the 2021-22 GPC welding class.
Contributed
Great Plains College is pleased to announce the 11th annual Carhartts & Caviar Welding Showcase and Auction presented by S3 Group Ltd. will be held Thursday, March 9.
The college's Welding certificate students, alumni, their instructor and local businesses are working hard to create 11 custom pieces for the live auction at the March 9 event.
"The preparation for this event has become an integral part of the Welding program, giving students an opportunity to practice the skills they're learning as they work in teams to create custom pieces for the auction," said Jared McKenzie, Welding instructor. "It's fun to see the students work together to bring their ideas to life; we look forward to showcasing everyone's hard work at the event in a few short months."
In addition to the Junkyard Wars pieces created by students, a one-of-a-kind bedroom set and a custom fire pit will be among the 11 pieces available for purchase during the live auction.
Early bird tickets purchased from January 16-February 14 are $50 and can be purchased at the college or by contacting development@greatplainscollege.ca or calling 306-773-1531. Any remaining tickets after February 14 will be $60.
"The college has seen many changes in the past decade, but the Carhartts & Caviar Welding Showcase and Auction has been a constant, and something both staff and Welding students look forward to hosting each year," added Bryce Martin, donor services coordinator. "Since its start over 10 years ago, the event has raised over $200,000 for the Welding program and scholarship fund – thank you to everyone who has supported this initiative throughout the years. We look forward to seeing everyone for another great evening of food, drink and metal art."
This event wouldn't be possible without the generous support of the community and sponsors, including the presenting sponsor S3 Group Ltd., and this year's major sponsors: the City of Swift Current, Plewis Automotive Group, Mercator Financial, Great West Auto & Electric/Bumper to Bumper, Living Sky Casino and Anderson & Company.
For a sneak peek at some of this year's auction pieces, stay tuned to the Great Plains College Facebook page or website.