Popular and free-of-charge Wellness Challenge back for 2023 in Swift Current
Posted on 9 January 2023 by Matthew Liebenberg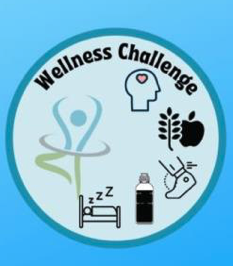 By Matthew Liebenberg
The annual Wellness Challenge has helped Swift Current residents over the past decade to start the new year in an active way and it is back again for 2023.
This free-of-charge activity is offered by the City of Swift Current Community Services Division from Jan. 23 to Feb. 19 to promote healthy lifestyles among residents.
"We're excited for another year," In Motion Community Facilitator Val Choo-Foo said. "It will run, just like other years, for four weeks. It will be similar to other years in that it is keeping track of daily wellness points in the areas of nutrition, physical activity, water, sleep and then mental health. We always make a few changes each year once we get some feedback from the previous year. So there are a few changes this year."
The goal of the challenge is to help participants make healthier choices and increase awareness of their daily wellness routines.
"Some people may look at it as a weight loss, and that's personally up to them, but nothing in the Wellness Challenge ever speaks about weight loss," she noted. "It's about the positive choices we make in our lives and it's also about making small choices. Maybe you use to drink only two glasses of water a day and now you've upped it to six or seven, or maybe you increased your sleep by an extra 30 minutes a night, or maybe you start to do meditation or writing in a journal. So it's the entire holistic approach of feeling better."
The challenge only takes place for four weeks, but it might help participants to make some changes to their daily routines that will continue afterwards.
"This is kind of a kickstart and trying to make it fun and challenging, being part of a team, but hopefully there's a few changes that become part of their habitual pattern every day," she said. "The whole goal is that we can make them part of our routine and our practice so that we enjoy more wellness and health in our life."
Teams need to be registered by Jan. 16. Participants can register a team from their workplace, family or circle of friends. Individuals can also sign up to participate in the challenge on their own.
"I've had lots of people that just do it individually," she said. "The only thing is, you need five or more participants for the team price, which is a value of $250, but everybody else would be eligible to have their names in for the weekly prizes."
Wellness Challenge participants will keep track of daily wellness points for nutrition, physical activity, water, sleep and personal wellness. They can earn additional points by participating in the educational and weekly challenges. They will report to their team captain once a week with their points. The team captain will compile the total team points per week and submit the information to Choo-Foo by Feb. 8 as a mid-report and then by Feb. 27 as a final report.
There had been just under 2,800 participants in the Wellness Challenge over the past 10 years. There were 33 teams with a total of 262 participants in last year's challenge.
"What's really neat is some teams have participated all years," she said. "There's a few that repeat quite often and then there's always new ones too. I find it fun to see new groups that come together, whether it's a small family business or maybe a school or maybe a large corporation. It changes every year and it's fun to see the different groups that sign up."
The daily wellness points allocated to different activities have been reviewed for the 2023 Wellness Challenge to ensure a good distribution of points.
"We changed a few of our points to try to make them more balanced so that physical activity wouldn't get way more points than say water or sleep," Choo-Foo explained. "So we try to balance some things out."
The prizes available for this year's challenge are going to look a bit different. There will still be the prize at the end of the event for the team with the highest average of points, but there will not be prizes for the top five individuals with the highest average points.
In the past those individuals usually were from the same team with the highest average points. Instead, a new addition will be a weekly prize draw for one team to give to their member with the highest points. This change will make it possible for different teams to have a chance to win some prizes.
"We're also going to provide some free activities or some low cost activities for those who participate in the Wellness Challenge," she said. "For example, we have many different programs that run out of the Stockade. So if you participate in the Wellness Challenge for all four weeks, you can have free access to programs like Walking for Wellness, Tot's Play, Forever in Motion, chair yoga, and different activities that we always run at the Stockade."
Another exciting change for this year's event is the availability of low-cost physical activity options for Wellness Challenge participants. The Social Bowl, the local bowling alley in the city, will offer $2 bowling to challenge participants on Monday evenings and Thursday mornings. In addition, challenge participants will be able to access the Aquatic Centre at a reduced cost of $2.
"That will be fun for those who want to get out and participate in some bowling," she said. "And there's a lot of different programs at the Aquatic Centre, such as water fitness, lane swimming, and public swim. … A part of the Wellness Challenge is doing physical activity and lots of people have their own favourite routines, but this gives people maybe something different."
The educational challenge is a weekly Zoom meeting that participants can attend at the scheduled time or they can watch the recording later to earn additional points. Speakers will provide information about nutrition, sleep, water and physical activity. A new addition to the topics addressed will be the wellness wheel.
"The wellness wheel is based on teachings of Indigenous peoples," she said. "It teaches us that we have four aspects of ourselves – the mental, physical, spiritual and emotional, and that always need to be balanced. So we're going to have some discussions on information around how we can remain healthy be looking at all four aspects."
The weekly challenge will be a way to earn additional points and it will provide participants with another way to have fun and be healthy. These additional challenges will be to try a new personal wellness practice in the first week, to try a new recipe in the second week, to try out a new exercise in the third week, and to practice one act of kindness in the final week.
"That whole idea of when we give to someone else, we actually receive much and that is good for our mental health and it just contributes to our wellness," she said about the final weekly challenge.
Choo-Foo noted the Wellness Challenge is sponsored by the Swift Current Kiwanis Club. She expressed her appreciation to the club for its ongoing support for the event and she also thanked local businesses that provide prizes for the challenge.
For more information about the 2023 Wellness Challenge or to register a team, send an e-mail to Choo-Foo at v.choofoo@swiftcurrent.ca. Information about the event is also available on the City of Swift Current website at http://www.swiftcurrent.ca/wellnesschallenge